Jun 3, 2018 @ 18:00
Highway 17 has been reopened. Be aware of moose and fog as you travel this evening.
---
Jun 3, 2018 @ 16:25
Highway 17 between Wawa and Batchawana is closed. OPP are currently halting traffic at the intersection of Highway 17 and Pinewood Drive. The highway was closed at 3:33 p.m. because of foggy conditions at this morning's collision site and to ensure the safety of people working there.
The MTO sign at Hwy 17 and Pinewood Drive is displaying that Highway 17 is closed from Wawa to Nipigon. THIS IS AN ERROR. Highway 17 is closed from Wawa to Batchawana at this time. 511ON Northeastern has tweeted "Driftwood: #HWY11 both directions #HWY655, all lanes blocked due to a collision." That is the only other highway closure at this time in Northern Ontario.
There is no word as to when it will reopen.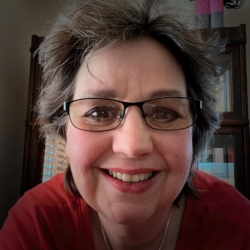 Latest posts by Brenda Stockton
(see all)