It is an election year, both municipal and provincial in Ontario. Promises will be made to make things better… One of the promises surely to be made is to increase funding the repair of/or rebuild aging infrastructure.
The Nipigon River Bridge is being replaced, however, it failed after only 42 days. One side had been opened, while the old bridge was demolished to make room for the second lane. The original cost of $106 million, has increased by estimates of between $8 and $12 million for the redesign. Not yet complete, Canadian Press revealed this January that costs had soared well beyond that original estimate, noting the province won't say how much more the repairs will add to the final bill. A bridge that was to take 4 years to build, may be completed in 5 1/2 months, at the end of 2018. The fault has been placed on design and improperly tightened bolts.
This is not only an important piece of Ontario infrastructure but federally important. The transport of goods across Canada was halted when the bridge failed. Today deportation hearings are underway for an alleged ISIS supporter Othman Ayed Hamdan who had written "the Nipigon River Bridge was important to Canada's economy but had "zero" security." Canada is dependant on rail and highway travelling over the Nipigon River in transporting goods east or west.
Two other Ontario bridges that failed include the Hazeldean Bridge, and the Ottawa Airport Parkway Bridge both failed due to design flaws.
Not in Ontario or Canada, but, this March, six people tragically died in the Florida International University bridge collapse. A $14.2 million innovative pedestrian bridge failed during installation, and the investigation is still underway to determine why.
One trend amongst these bridge failures is a design flaw.
Bridges are beautiful. They are frequent models in scenic photography. But, are bridge designers pushing the envelope too far in order to achieve beauty over form? According to Vitruvius (Roman Architect, early 1st century AD) , a good building should satisfy the three principles of firmitas, utilitas, venustas:
Durability – it should stand up robustly and remain in good condition.
Utility – it should be useful and function well for the people using it.
Beauty – it should delight people and raise their spirits.
It seems that these principals have been reversed. Landmark, legacy, signature structures… is this overriding the purpose of the structure? Architects take the lead in planning and designing structures. Engineers then transform the architect's vision into reality, safe and reliable. In this complicated world, engineers have to consider environmental concerns, building standards/codes, suitable materials and many other demands. These factors mean that projects have become so large and complex that co-ordinating elements is surely a logistic nightmare. All these companies are amalgamating into teams to build projects.
An example of managing massive logistics is the building of the Gordie Howe Bridge between Windsor and Detroit. There are three teams, private sector consortium moving into the RFP process at this time. Legacy Link Partners Team (16 companies), Bridging North America Team (14 companies), and the CanAm Gateway Partners team (13 companies). The proponent will be selected by the bridge authority in June with construction scheduled to begin this fall.
Back to the beginning though, when a bridge fails, what happens? When lives are lost, investigations are conducted with the results often incorporated into design codes or specifications preventing future failures. In Ontario, under the Professional Engineers Act (PEA), Professional Engineers of Ontario (PEO) has the authority to investigate an engineering matter without an official complaint being received. "As a regulator, it's our responsibility to investigate any possible engineering practice deficiencies related to the failure and determine if engineering work was carried out by appropriately licensed people and companies," said PEO Registrar Gerard McDonald, P.Eng. He was speaking about the investigation that was launched into the Nipigon River Bridge failure in November 2016. As set out in section 38 of the PEA, all information relating to any investigation is confidential. If matters or allegations are referred to the Discipline Committee for hearing, the disciplinary proceedings are generally open to the public. In May 2017, Michael Mastromatteo wrote in Engineering Dimensions, that "Nearly 16 months after the failure of the Nipigon River Bridge in northwestern Ontario, PEO is still fully immersed in registrar's investigations into the high-profile incident."
Is it time to look at better ways to manage these monster projects? Unless something is done to manage these huge projects better, cost overruns and redesigns will become fact of the day. With the public taxpayer footing the bill.
One thought that has been proposed in Ontario, is an Engineer of Record (this is in place in other provinces). Because the projects are so large, perhaps proposing an Engineering Team of Record would ensure that project completion and succession will continue even if a member of the team leaves. This Engineering Team of Record can focus on the project's components individually and then together as a team by guaranteeing that every single component, system, part of the structure is according to code. With a clear line of responsibility, the project should be successful regarding the principals of durability, utility and beauty at the time of construction and into the future.
Then the politicians can concentrate on and ensure funding for these important infrastructure projects.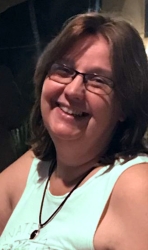 Latest posts by Brenda Stockton
(see all)