Apr 6, 2018 @ 08:17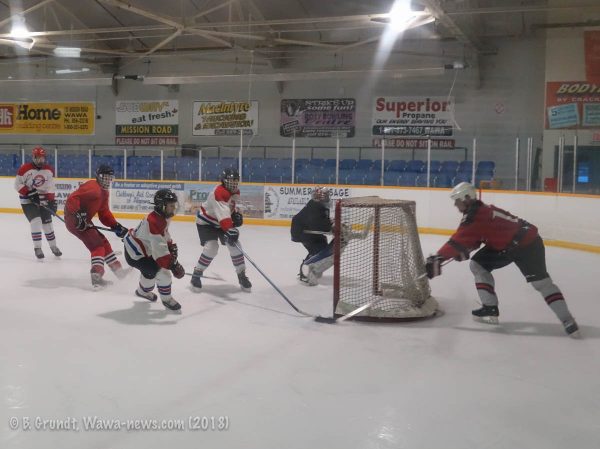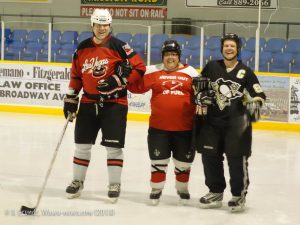 Looking at the falling snow outside, it is hard to believe that spring is just around the corner. One of the signs of spring is the maple syrup making, another is the removal of ice from the MMCC.
To celebrate the end of hockey, the Wawa Bantam Travellers had a 'fun' Players vs Parents game Monday night. Watching their facebook page it looked as if the parents were in trouble. Coach Chris Simon was looking for players, "we might have to sign a few free agents if we don't have enough for a game." Jennifer Castonguay let the cat out of the bag, and posted some photoshopped images of Chapleau hockey mom Nicolle Schuurmann suited up and on the ice, channeling her inner Coach Chris Simon. In some great hockey spirit Nicolle did put on skates and with help from Chris and Brian made it out on the ice for a 'star' appearance.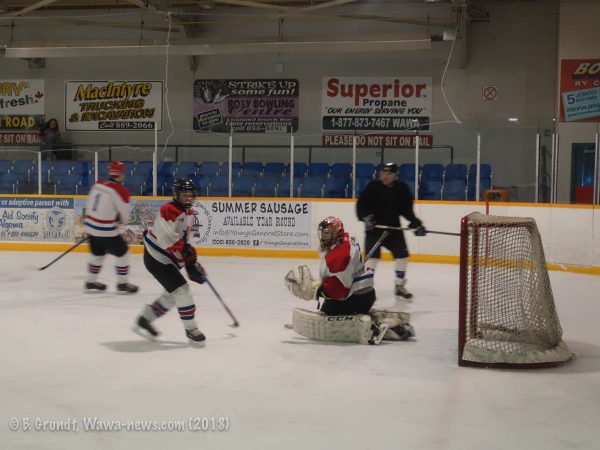 Now, to be honest, I don't know much about the intricacies of hockey, but this was a very entertaining game. Lots of puck passing, and humour throughout the game. I swear that I saw a parent doing the duck dance with a goalie! It was a great game 16/15 with the players beating the parents the last time I paid attention to the score. The ice comes out shortly, surely to be missed until the season starts up again next fall.
Coach Chris Simon said on the Wawa Bantam Travellers facebook page, "I would like to congratulate our players and families on a great season of hockey and memories. This was an excellent group of young men to work with. To the parents, you have done an amazing job raising your boys it was an absolute pleasure to coach them all. Thank you to Jenny Lee and Kathleen BC for managing the team. Thank you to Jamie Boylan and Brian Boylan  for your dedication to coaching these young men. Also thank Bruce Schuurman for your help with the stats. Thank you Mike Espey for your help."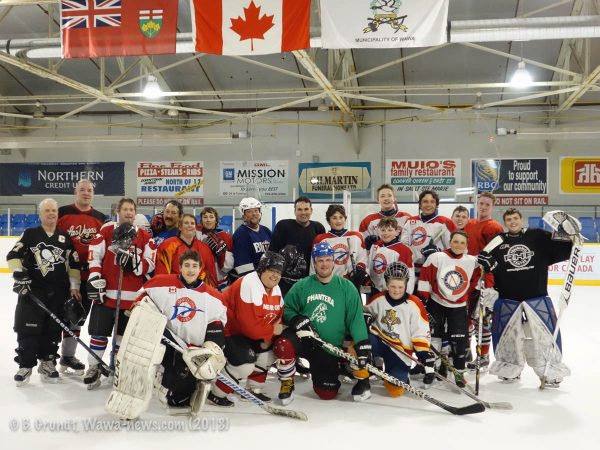 Latest posts by BrenAdmin
(see all)