Mar 28, 2018 @ 08:25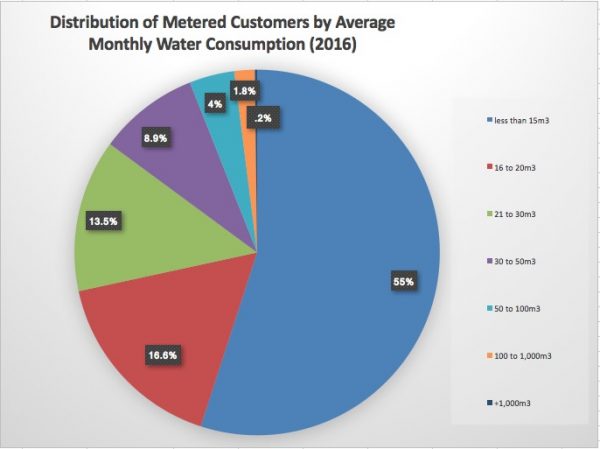 At the Council Meeting of March 14th, Council received a presentation by KPMG regarding the Water Rates. The report explained to Council and the gallery that establishing water rates should encompass two important considerations:
Users should pay for what they receive. Approximately 80% of Wawa's water costs are incurred regardless of the amount consumed, and that rates should be enough to provide a reliable service that meets provincial standards, and also enough to cover future infrastructure costs, replacement, etc. In 2016, the operating costs for water and wastewater service in Wawa was $1.3 million.
Water Rate recommendations were made to Council regarding a 'combined' rate structure. The 'fixed' part would be set to recover 75% of costs, decreasing to 50% within three years. The 'variable' component would initially recover 25% of costs, increasing to 50% within the three years. Wastewater charges would be calculated as a percentage of water billing based on a ratio of wastewater to water costs.
It was recommended that the Municipality increase the capital funding for water and wastewater treatment. The Asset Management Plan identified annual capital financing need of $863,000 with the current level of funding of $464,000. In order to raise the balance, a ten year phase-in period of $40,000 annually.
The following chart illustrating potential suggested rates was presented:
Variable Component

Uniform

Uniform

Uniform

Uniform

Fixed Component

None

25%

50%

75%

Projected consumption (A)

A

571,500m3

571,500m3

571,500m3

571,500m3

Projected number of customers (B)

B

1250

1250

1250

1250

Funding requirement based on 2016 actual cost

Operating Costs

 $714,000

 $714,000

 $714,000

 $714,000

Debt Servicing Costs

 $164,865

 $164,865

 $164,865

 $164,865

Contributions to Reserves

 $51,850

 $51,850

 $51,850

 $51,850

Total Funding Requirement

 $412,831

 $412,831

 $412,831

 $412,831

non-user fee revenues

 $1,343,576

 $1,343,576

 $1,343,576

 $1,343,576

Required

 $96,918

 $96,918

 $96,918

 $96,918

 $1,246,658

 $1,246,658

 $1,246,658

 $1,246,658

Funded through Variable Component (C )

C

 $1,246,658

 $934,994

 $623,329

 $311,665

Funded through Fixed Component (D)

D

 $311,665

 $623,329

 $934,994

Variable rate (C/A)

 $2.18m3

 $1.64m3

 $1.09m3

 $0.55m3

Fixed Monthly Rate (D/B)/12

 $20.78

 $41.56

 $62.33

Annual cost for low volume consumer (15m3 per month)

 $392.40

 $542.64

$694.8

$846.96

Annual cost for high volume consumer (50m3 per month)

 $1,308.00

 $1,227.24

$1,162.6

$1,077.96

Average annual cost under current rate structure

 $997.33

 $997.33

 $997.33

 $997.33
This report did not mention the residents of Michipicoten River Village who own and maintain their own septic systems but do receive muncipal water.
Although Council has received and accepted the KPMG Recommended Water and Wastewater Rate Structure Final Report, there has not been a by-law regarding the implementation of rates. KPMG has recommended two implementation dates: July 1, 2018 and January 1, 2019, and for the council to consider a phased-in approach to certain recommendations. It was suggested to use an extensive communication strategy to inform the community about these new rates.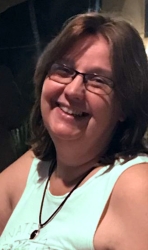 Latest posts by Brenda Stockton
(see all)