Mar 5, 2018 @ 16:25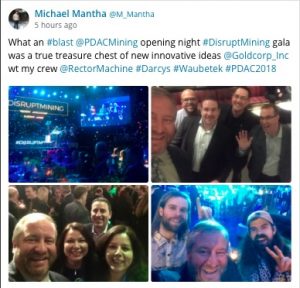 The recent school shooting down in Florida sent collective shivers down the spine of parents and grandparents around the world. Few leaders would disagree that among the very highest trusts bestowed upon elected leaders is the protection of our children.
Long ago I recall a grandmother saying to me, "The most precious jewels that a person can ever have around their neck are the arms of their children". I was reminded of this the other day when a new mom came into my office and permitted me to hold her baby girl. Something in me clicked that day. I mention this here because of a couple of disturbing news items that came out this week in Queen's Park.
The other day SickKids Hospital in Toronto announced that it has had the busiest January in its 143-year history. Ontario's Sick Kids is a world-class hospital – and home to international experts and professionals who save children lives every day. But for over a year now, SickKids has been struggling with overcrowding that keeps getting worse – and funding that isn't keeping up. Frontline health care providers and New Democrats have been setting off alarm bells about chronic overcrowding in our hospitals for months now.
In this province, where for decades we have boasted that we have had one of the best health care programs in the world, we are now learning growing numbers of hospitals have been operating above100 percent occupancy. It is just plain unacceptable that Kathleen Wynne has let this happen. But now we find out that it has come to the point where our world-class SickKids has been running above 100 percent occupancy. For February 2018 the rate was 111 percent. When it comes to allowing our children to suffer because of cuts to health care, – that is truly unconscionable.
For too long people in this province have been asked to settle for cuts to health care – and an overcrowding crisis in hospitals that keeps getting worse. We have the Conservatives promising $6.1 billion in further cuts and a Liberal government who refuses to take this situation seriously. They have shortchanged hospitals by $300 million this year alone.
On a similar note, NDP Children and Youth critic Monique Taylor said that the Wynne Liberals are failing children with mental health needs, leaving them to languish on long waiting lists for care. In the Legislature she stated that nearly 12,000 children throughout the province are currently waiting for community-based mental health services in Ontario – 6,500 of these young people have waited over a year. In 2012, the government committed that within 3 years, Ontario would have a system that would deliver early and appropriate help for each child and youth who needs it. Well… here we are three years after the government's own deadline, and our kids are still waiting. These are not just people, these are our children.
Enough is enough! We have to stop choosing between bad and worse when it comes to our health care system. Andrea Horwath has promised that an NDP government will prioritize health care funding – so that families don't have to wonder whether or not our hospitals will be there for them in an emergency.
Ontario families deserve to know that when they take their children to the hospital that they will get a bed and get the care they need quickly.  This is not too much to ask. New Democrats share Ontarian's priorities and have a plan to move our healthcare program forward. We'll end the hospital overcrowding crisis, ensuring funding keeps pace with inflation, population growth and the unique needs of our communities. New Democrats will stop firing front-line health care workers.
Over the next few weeks, you'll see the Liberals offering up desperate, last-ditch promises to try and convince people to settle for them one more time. And you'll see a Conservative party asking folks to settle for their party, despite their leadership crisis, nomination controversies, and their plan to cut billions from the services we all count on,
The NDP has released is a plan for pharmacare for all, a prescription drug plan that covers everyone regardless of age or income; a plan for tackling the overcrowding and long waits in health care and hospitals; a plan to root out the problems in seniors care with a find-and-fix inquiry; and a plan to bring Hydro One back into public hands so hydro bills come down, and stay down.
We are ready to get good things done for all Ontarians.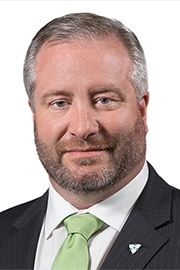 Latest posts by Mike Mantha
(see all)