Feb 26, 2018 @ 08:27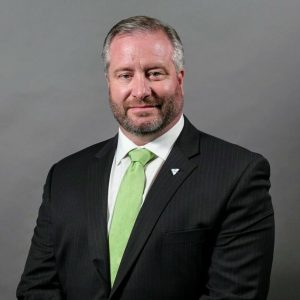 Well, we all know that Toronto has been described by some as 'Hollywood North' because of the popularity it has gained as a preferred site for movie and television productions. As well it has always been a hotbed for theatre and shows. But this week it seems Toronto is now known as the location of the latest soap opera. But Andrea Horwath and my colleagues have better things to do than get caught up on all of the Conservative and Liberal drama that is happening within their parties. Kathleen Wynne and her Liberals seem to be rapt with interest with this soap and provide a running blog on the matter, as it were. I think people will find the Conservatives are not in a position to govern themselves, let alone the province of Ontario. We have work to do and New Democrats are determined to focus on getting the job done for all Ontarians.
A couple of weeks ago I mentioned Carillion Canada, the largest of Ontario's highway maintenance contractors, had filed for creditor protection in the courts. Northerners know first hand how important winter road maintenance is. We count on safe roads to receive food and other important goods, intercity travel to access health care and other essential services, and commuting to work and school. Kathleen Wynne continues to downplay what a major concern the Carillon matter is and that it is putting lives at risk.
This past week Andrea Horwath wrote to the Premier to demand that she tell Ontarians if the Liberals actually have a plan to keep highways plowed when Carillion folds. It is wrong to keep Ontarians in the dark wondering what is going to happen. Andrea received no response to her request from Transportation Minister McGarry when asked to release the latest arrangement between Carillion and MTO. So what's the big secret? Why must the Government keep people wondering and worried about their family's safety?
The Liberal government got Ontario into this mess by privatizing all road maintenance in the province. It has proven to be an expensive move fraught with risk. Ontarians need to know if the government has any plans to stop this bad move from becoming a crisis that puts public safety at risk. Time and time again when people call my office to complain about our winter road conditions I hear people say that the only long-term solution is to put road maintenance back into public hands. Clearly, the people are right.
This week during question period in the Legislature I took the Premier to task for leaving Northern Ontario families out in the cold by causing them to be priced out of their homes due to property assessment increases that are hundreds of times above the provincial average. I shared the circumstances facing of 84-year-old Annie Scott who is struggling just to hold on to the house she has lived in for the past 50 years. Now her property taxes have risen outrageously high and continue to increase year over year. Annie is one of 40 property owners on Walkers Lake in Schreiber that have been calling for change since 2016 but continue to be let down by the Wynne government.
Residents have seen their MPAC assessments skyrocket by an average of 250 percent with no explanation. In comparison, the provincial average increase is only 20 percent. Annie Scott's house has been assessed almost $100,000 more than another nearby house that is twice its size. Annie told me she can no longer afford to live in her home but no one will buy it because of the high taxes. The Liberals are failing Northern Ontario families as property taxes increase and cripple families across the region.
Farm residents on Manitoulin Island will tell you that in 2016 farm assessments on the Island doubled with no explanation. I can promise you that the income from these farms did not double. As speculators play havoc with Ontario's real estate market, MPAC assessments have become more arbitrary, inconsistent and unfair. And as the Auditor-General revealed in her most recent report, property owners can't count on the Assessment Review Board to treat them fairly.
Families like the Scotts have asked the Premier for help but she has done nothing!
Enough is enough! All Ontarians – no matter whether they live in high density urban communities, medium or low density rural farm areas or here in the North where we are surrounded by outstanding resources such as forestry, fishing, mining and manufacturing – deserve better. They deserve and need a government who will focus on the real needs of families, workers and individuals, young or old. They deserve to know the roads they travel on are safe. They can live healthy, comfortable lives in affordable homes they build over a lifetime.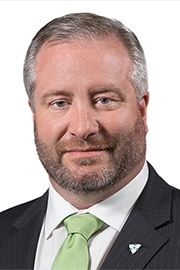 Latest posts by Mike Mantha
(see all)