SSM Mayor Christian Provenzano issued the following statement on the documentary "Steel Town Down":
I have received a number of Facebook messages, emails and telephone calls since last night's airing on W5 of the Vice Media production "Steel Town Down".  Some have been concerned with how the documentary portrayed our community, some with what the City is/is not doing to address the issues raised in the documentary and some with what I did/did not know about opioid abuse in our community.  To put it simply, the responses that I have received have been very mixed but consistently concerned.  I thought it would be helpful to offer my perspective.  
First, I think we need to acknowledge and recognize that there are a lot of people in our community that struggle with substance abuse.  These people are often marginalized and they need the support of our larger community.  The opioid crisis that has spread across the Country is here and we are dealing with it, as best we can, on very limited resources. We need to do more, and do better, and the community at large, especially those that are in need, need to know we are trying.  
There is a critical gap in services available in Sault Ste. Marie.  Sault Area Hospital (SAH) has applied to the North East Local Health Integrated Network and the Ministry of Health and Long Term Care for funding to improve our community's infrastructure and the services that are offered here.   I have supported these efforts. SAH will be at our next Council meeting outlining the project for Council (and the community) and we will commit to help SAH get the funding it needs.  It is important to note that this work was going on before, and independent of, the documentary.  
With respect to the documentary itself, it was filmed in November.  I met Desiree Beck from the Group Health Centre earlier in the fall at the Recovery Luncheon.  I was asked to bring greetings on behalf of the City.  I attended to show my support and encouragement for people in recovery, those trying to get to recovery and the family, friends and frontline workers who provide a critical support network.  Desiree and I met at the luncheon and we agreed that she should come to City Hall to so we could speak further.  She wanted to give me a sense of what she is dealing with in the community and I wanted to hear from her.  We set up that meeting and the short clip featured on W5 was from that meeting.  
I was aware Fentanyl was in our community and that our paramedics are administering Narcan with greater frequency.  I was aware of the larger socio-economic and mental health challenges in our community that relate to substance abuse.  I have spent the largest part of my mayoralty trying to create a system whereby we deal with these challenges more effectively.  I was not aware of the actual number of overdoses per month until the director of the documentary threw the statistic into the meeting from off camera.  No one had (or has) ever provided me with the actual overdose statistics.  That is not to say that the City does not recognize or is not aware of the overarching problem. It does and is.             
A lot of people are really bothered by how our community is portrayed in the documentary. Many people feel that the documentary was imbalanced and partial to a narrow perspective.  I agree that we do live in a beautiful, caring and engaging city. There are a lot of positive things happening (and a number of really good initiatives) across our community which can rightly make us proud of our community and embrace it as a great place to live.  However, we have to recognize that what we saw in the documentary is real and that it is happening here.  We have to recognize that people are struggling, that families are in turn struggling and that people are dying.  This community, the one that is struggling with substance abuse issues, exists alongside and within our larger community.  We will not be helpful to the people in our community that need our help if we don't start by acknowledging that the need exists.  It is why I went to the recovery luncheon to speak on behalf of the community.   It is why we support the Neighborhood Resource Centre, the Algoma Leadership Table and the United Way Poverty Plan. It is why I met with Desiree Beck. For all of the great things about our city and happening in our city, substance abuse and the opioid epidemic are real and they are here.  And I want those people who are suffering and fighting through these challenges to know that they are important, that we acknowledge their challenge and that we are working to get them the support they need.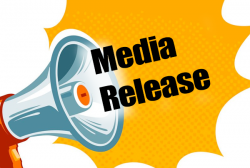 Latest posts by This Media Release
(see all)