Jan 22, 2018 @ 10:02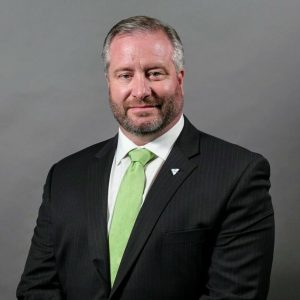 Those of you who are sports fans have often read or heard comments from athletes who are heading into a situation where they just know something is about to happen. They often say they can smell or taste big changes coming in the air. Lately, I have been having such feelings myself, but for me, the slight aroma and taste have a more social/political essence to them. It's not something tangible, it's just….. a sense. Others have told me that they feel it too. Followers of this column often read that New Democrats refer to matters reaching tipping points. This week, with the news of the UK based international company Carillion announcing that it has been put into liquidation, it seems we've come across another giant tipping point – one about privatization.
Conservative and Liberal governments privatized critical public assets by signing us on to decades-long contracts with Carillion, shelling out billions of dollars. And now, with Carillion folding, 6,000 jobs, billions of dollars and critical public services are all at risk.
In Ontario, Carillion holds privatized contracts with a long list of hospitals, including our own Sault Area Hospital which shells out $4.3 million annually for services. Carillion provides essential services such as maintenance, security, housekeeping, call centres, patient food, hospital laundry and general management. Carillion also has 8 highway contracts with the province which include construction and snowplowing. The privatized contracts are public-private partnerships (P3s), also called alternative financing and procurement (AFP).
Ontario's Auditor General (AG) Bonnie Lysyk reported in 2014 that 74 of the P3 deals cost Ontario families an extra $8 billion. In 2017 the AG wrote a scathing report in which she said that Kathleen Wynne allowed private power companies to rip off Ontario families to the tune of hundreds of millions of dollars. And there have been several such criticisms from the AG.
Decade-long Liberal and Conservative schemes which privatized public services and public assets continue to expose Ontario families to business practices beyond our control. Every time, privatized contracts have proven to cost more and threaten our public services. Now, the sudden collapse of Carillion has thrown Ontario into chaos.
Just weeks ago I stood in the Legislature and questioned the Minister of Transportation asking why there have been so many severe and fatal accidents in our region and what was he going to do about it. Something is wrong with the highway maintenance Northern Ontarians are receiving. Families in communities across the province are scrambling for answers, left wondering if their roads will be plowed and their loved ones will get home safe on winter evenings. Every week my office receives calls and letters about our winter road maintenance. People are now worried what will happen if their local hospital suddenly loses food services, security services, cleaning and infection control or laundry services.
On the matter of the Carillion collapse, NDP Leader Andrea Horwath recently said, "This kind of privatization always costs more, and is often riddled with the problems, from cost overruns to shoddy construction and contract disputes. On top of that, we've already paid billions for these services, and now the corporation could fold and walk away.
According to experts, P3s cost more because a government pays extra by borrowing from a corporation and paying years of very high interest costs; by having basic maintenance that could be done in-house contracted out to international conglomerates; and by hiring scores of lawyers and negotiators to manage the complex agreements.
It doesn't have to be this way. There is a better way.
This is our opportunity to end these bad privatization deals and bring these jobs and services back to Ontario. It's time that Ontarians own their assets instead of renting them, and pay less for better quality services.
We can own our assets instead of renting them, and pay less for better quality services. We can learn from the mistakes of privatization, and head down a smarter path. And I think I smell the winds of change might be just around the corner this spring.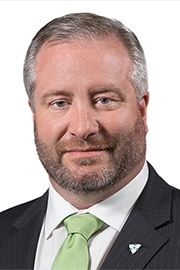 Latest posts by Mike Mantha
(see all)