Dec 22, 2017 @ 08:06
Jamie McDonald? Who is Jamie McDonald? Perhaps you should ask who was that costumed man who ran across Canada?
Jamie McDonald ran across Canada costumed as a superhero raisingmore than £250,000 for children's charities in the UK and Canada in a bid to give back to the charities that supported him as an unwell child, including Great Ormond Street Hospital Children's Charity and the charity which supports Gloucestershire Royal Hospital, and also Canadian charities such as SickKids Foundation.
After his run, he has set up the Superhero Foundation which aims to support people undertaking adventures and challenges to fundraise for mental and physical illnesses.
He is back in Canada, not running but travelling in a minivan promoting his "Adventureman: Anyone Can Be a Superhero"
Jamie says, "Guess what, Canada? I'M COMING BAAAACKKKK. I've decided to recreate the Canadian run – only, sadly, this time I'll be in a camper van, travelling all 5,000 miles east-to-west. I'm so ridiculously excited to be coming back – and can't wait to see all the friendly faces I've been missing!"
Jamie will be in Wawa on January 6th, 2018!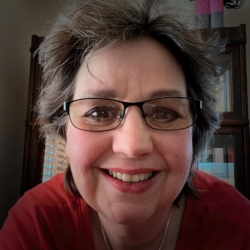 Latest posts by Brenda Stockton
(see all)