Dec 11, 2017 @ 20:21
On Thursday, December 7th, the Honourable Minister of Natural Resources and Forestry Kathryn McGarry announced that they would be acting to preserve the Lake Superior caribou by moving caribou to the Slate Islands.
The Minister's decision to preserve the last caribou of Lake Superior came after extensive lobbying efforts by Michipicoten First Nation. In a call with Minister McGarry on December 4th, Michipicoten First Nation Chief Patricia Tangie requested the immediate translocation of caribou from Michipicoten Island to the Slate Islands, as well as to Leach and Montreal Islands. She also requested a commitment to moving caribou back to Michipicoten Island when it is free of wolves.
These requests were informed by the Precautionary Principle: moving caribou to several islands provides greater insurance for long-term survival through redundancy. Therefore, though the commitment by the Minister to preserve the woodland caribou of Lake Superior is welcome, that commitment cannot be fulfilled by the half-measure response of moving some animals to the Slate Islands.
It is very unfortunate that the Ministry of Natural Resources and Forestry (MNRF) allowed the situation to get to the point where the translocation of caribou is required. Michipicoten First Nation requested the non-lethal removal of the wolves as early as April 10, 2017. Unfortunately, that option was definitively ruled out in November leaving only two alternatives:
Cull the wolves
Move the caribou
It was deemed that the cull of the 15-20 wolves could not be carried out by Michipicoten First Nation due to prohibitive costs and the difficulty of locating all of the wolves without access to their GPS collars, which have been regularly placed on wolves by the MNRF since 2015. The Ministry was not supportive of a cull.
While Chief Tangie looks forward to continuing to work with Minister McGarry on this file, Michipicoten First Nation remains concerned by the MNRF's management of the land, including caribou and other species at risk.
The ancestors of the citizens of Michipicoten First Nation have a long history of sustainable land management, a regime to which the First Nation aims to return. Michipicoten First Nation will continue to review the MNRF's management processes with cautious optimism.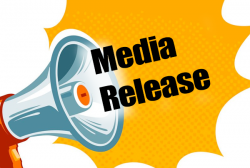 Latest posts by This Media Release
(see all)