Oct 13, 2017 @ 12:37
Canadian National Railway Co. had appealed the order to pay $530,000 of the $620,000 bill levied by Ontario's Ministry of the Environment and Climate Change covered expenses from the aftermath of the two 2015 train derailments near Gogama. CN argued the costs of government salaries, laboratories and administration were unreasonable or beyond the authority of the province to seek.
The appeal was heard in July, and in a decision dated Oct. 6, the tribunal ruled that the costs levied against CN were "reasonable" and "fully recovered from the polluter in light of the work done."
Both derailments, which were determined caused by track problems. The Feb. 14 derailment was caused by a failed rail that had undetected cracks. The second, on March 7, was caused by a botched rail repair that was made a few days earlier, according to the TSB.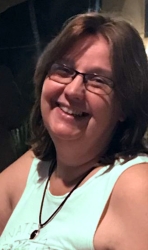 Latest posts by Brenda Stockton
(see all)