Sep 23, 2017 @ 08:09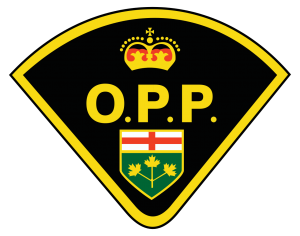 Members of the Manitoulin/Espanola OPP Marine Unit were called to assist in locating a vessel in distress last evening shortly after 8:00 PM. A male and female were on Ella Lake near Nairn Centre, ON.  A severe thunderstorm passed through the area while the couple were on their way across the lake just before dark. They were caught in the storm and were forced to make their way to shore due to the heavy rain, thunder and lightning. Darkness and poor weather caused them to become stranded and disoriented and police were called. The Espanola OPP Marine unit located the boaters shortly after 10:30 PM and escorted them to safety.
The Ontario Provincial Police (OPP) is reminding boaters to check and monitor weather conditions before heading out onto Ontario's waterways. Vessel owners are also encouraged to ensure that their vessel is equipped the proper safety equipment and appropriate lifejackets or Personal Floatation Devices for everyone on board. More information about boating safety can be found online at: http://www.safeboater.com/articles/safe-boating-guide.aspx .