Sep 19, 2017 @ 08:13
To help keep roads safe, Ontario plans to introduce new measures to make drug-impaired driving laws even tougher.
In Toronto today, Premier Kathleen Wynne and Steven Del Duca, Minister of Transportation, announced that there are plans to introduce legislation that would increase the consequences and costs for those who drive under the influence of drugs, including cannabis. This adds to Ontario's cannabis plan. The Federal Government plans to legalize recreational cannabis by July 2018.
The proposed new, tougher laws against drug-impaired driving will include zero tolerance for:
Young drivers aged 21 and under
Novice drivers — G1, G2, M1 and M2 licence holders
All commercial drivers.
Zero tolerance means that drivers should not get behind the wheel if they have any detectable presence of drugs or alcohol in their system. For cannabis, the federal government will be approving a screening device and setting the thresholds for detectable presence in the coming months.
Ontario's legislation would also increase monetary penalties for all drivers who fail, or refuse to perform, a sobriety test.
"There is no excuse for impaired driving — whether it is due to drugs or alcohol. It is unacceptable, dangerous and the consequences can be tragic and life-changing. Our zero tolerance policies for the highest-risk drivers are about keeping Ontario's roads safe and protecting people across the province." — Kathleen Wynne, Premier of Ontario
"As we get ready for the legalization of cannabis, we are working to make our impaired-driving laws even tougher and keep our roads safe. Impaired driving, whether by drugs or alcohol, is illegal, dangerous and it's never okay." — Steven Del Duca, Minister of Transportation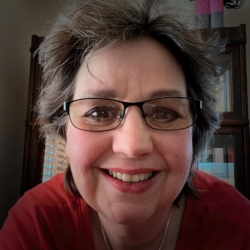 Latest posts by Brenda Stockton
(see all)