Ontario is providing urgent relief to those affected by the opioid crisis, including adding more front-line harm-reduction workers, expanding the supply of naloxone, and creating new rapid access addiction clinics in every region of the province.
Dr. Eric Hoskins, Minister of Health and Long-Term Care, and Dr. David Williams, Ontario's Chief Medical Officer of Health, were at St. Michael's Hospital today to announce that the province is investing more than $222 million over three years to enhance Ontario's Strategy to Prevent Opioid Addiction and Overdose. These new investments, which build on previous commitments and will help ensure people with opioid addictions have access to holistic supports that address the full spectrum of needs, include:
Adding more front-line harm-reduction workers across the province
Expanding the supply of naloxone, including more access for at-risk individuals by distributing the overdose reversal drug through emergency departments, and exploring more opportunities to make nasal spray naloxone available to people in Ontario
Expanding Rapid Access Addiction Medicine Clinics across the province, which provide people with immediate and ongoing addiction treatment, counselling and other mental health supports and boosting access to community-based withdrawal management services and addictions programs
Expanding proven harm-reduction services, such as needle exchange programs and supervised injection sites.
Additional new and expanded initiatives include:
Partnering with the Centre for Addiction and Mental Health to expand addictions treatment and care provided in family health teams across the province
Collaborating with the Ontario College of Family Physicians to mentor health care providers on appropriate prescribing of opioids for pain management and treating patients with addiction
Working with Indigenous communities to enhance culturally appropriate mental health and wellness programs and funding for new or expanded Indigenous Mental Health and Addictions Treatment and Healing Centres
Developing addictions treatment and services targeted to the unique needs of youth
Improving data collection and monitoring to support early warning activities.
Ontario is increasing access to care, reducing wait times and improving the patient experience through its Patients First: Action Plan for Health Care and OHIP+: Children and Youth Pharmacare – protecting health care today and into the future.
QUICK FACTS
With these new and additional investments, and the government's commitment to invest $20 million annually in Ontario's Chronic Pain Network, over the next three years Ontario is investing more than $280 million to combat the opioid crisis in Ontario.
Beginning this fall, Ontario is investing an additional $222 million over three years to fight the opioid crisis, including over $15 million to support health care providers on appropriate pain management and opioid prescribing; over $7.6 million to increase addictions treatment in primary care; $70 million on long-term support for people who have addiction disorders; $9 million to add more front-line harm-reduction outreach workers in communities across the province; and, beginning in 2018-19, $20 million over two years for specialized support for Indigenous communities and developmentally appropriate care for youth.
Previously announced initiatives in Ontario's Strategy to Prevent Opioid Addiction and Overdose include initiatives to modernize opioid prescribing and monitoring, help people in pain get appropriate treatment, and improve the safety and health of people who are addicted to opioids.
The updated Opioid Strategy incorporates feedback from broad public consultations with health care providers, professional associations and colleges, academics, front-line workers, and people who use drugs and their friends and families.
The province's 10-year funding agreement with the federal government will also help to support this plan.
ADDITIONAL RESOURCES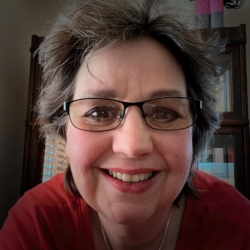 Latest posts by Brenda Stockton
(see all)