Aug 28, 2017 @ 08:08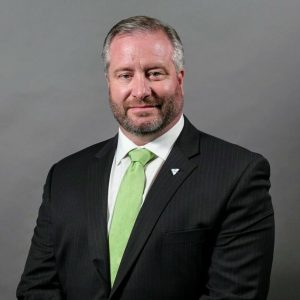 Well folks, in the last few days I have found some parents looking longingly at the calendar and I know I hear faint whispers of, "Yes! We're almost there…" You can see them tasting the anticipated freedom on their lips. We all know what freedom they are dreaming of. The kids head back to school in a few more days. Families get back into their comfortable routines. I know I am looking forward to getting back to tending to the business of helping Ontarians tackle the struggles we face daily as a province.
Speaking of school, it seems several report cards have been hitting the news for Kathleen Wynne and the Liberals. Recently Health Quality Ontario released figures that confirmed what thousands of Ontarians with first-hand experience have been saying all along -surgical wait times are far too long and, what's worse, things seem to be continuing to go downhill instead of getting better.
My NDP colleague Peggy Sattler, MPP for London West, found out that the City of London has the longest surgical wait times in the province. It is more than obvious that Kathleen Wynne just doesn't get it. She froze hospital budgets for years, and the funding she announced in the last budget to great fanfare doesn't even keep up with inflation, much less make up for years of cuts. Wynne's Liberals have done even more damage, freezing health care spending for years, and shortchanging hospitals by at least $300 million this year alone.
Our frontline care workers – doctors, nurses, and other professionals – are being asked to do more and more with less and less. Kathleen Wynne isn't giving them the resources they need to provide care.  As a result, patients are paying a very steep and painful price.
On August 16th, in Kingston, NDP Leader Andrea Horwath released new information that shows chronic overcrowding and unfunded beds being operated at Kingston General Hospital. She has repeatedly called on Kathleen Wynne to undo the damage she has done to Ontario's hospitals.
New Democrats say that when you or your loved ones are hurt, you should be able to get the help and care you need, when you need it most. But that's not what's happening. All across Ontario people are seeing more and more examples of serious overcrowding.  Kathleen Wynne has turned her back on patients and the workers that treat them and save them. Wynne government cuts are pushing our hospitals to the very edge. As a result, this dangerous overcrowding and hallway medicine have become the new normal.  We have to change that.
Last week in Kenora, Andrea met face to face with physicians and frontline health care professionals to discuss the staff recruitment and retention crisis that is impacting facilities in northern communities like ours.  Our communities are facing huge recruitment and retention challenges because years of budget freezes and an ongoing lack of stable funding makes it impossible to offer permanent jobs for the health care professionals that our people need. Andrea said that this week's meetings brought home the message that Kathleen Wynne's cuts to Ontario's hospital funding have left Northern hospitals in continual crisis mode.
The NDP is committed to properly funding Ontario hospitals. An NDP government will guarantee that hospital funding will always – at a minimum – keep up with inflation, population growth, and the unique health needs of our communities, each and every year.
In the Legislature we have been calling for a moratorium on layoffs of nurses and frontline care providers. Andrea Horwath has introduced our plan to create Ontario's first universal pharmacare program. Providing drug coverage for everyone – regardless of age, income or health history – which will improve health outcomes, and reduce demand on emergency services.
An NDP government will work closely with health care professionals and experts to address the recruitment crisis and ensure strong, predictable hospital funding.
The time has come to do something about Ontario's underfunded care system. And I commit to you that New Democrats are ready to lead the way. New Democrats are proud to stand up as a voice with a conscience that cares for all Ontarians and we are committed to doing what is necessary put in place the health care and support systems that the people need.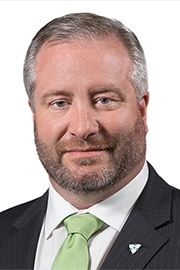 Latest posts by Mike Mantha
(see all)