Wynne's Liberals and the Conservatives joined together this week, refusing to support the NDP's labour proposals that would give Ontarians more stability, more vacation time and access to paid sick days when they need them.
"We know the Conservatives aren't on the side of working Ontarians," said Horwath. "And Wynne's Liberals joined those Conservatives in refusing to support better conditions for everyday Ontarians working for a living.
"Work is less stable in Ontario. Jobs don't last a lifetime like they used to, and one in three working in Ontario don't have even basic benefits. I want Ontaians to have more respect, more work-life balance and more opportunity to protect their health and mental health – and it can be done."
The NDP changes were tabled as amendments to Bill 148. Among those that the Conservatives and Liberals refused to support, blocking their passage:
Vacation: The NDP called for everyone to have three weeks of annual vacation instead of two.
Sick days: The NDP called for all workers to have five paid sick or emergency leave days per year, if they need them.
More stable work: The NDP called for a definition to be added to make it harder for corporations to consider long-time workers "contractors" instead of employees.
Minimum wage: The NDP called for minimum wage to be the minimum for everyone, instead of continuing to allow staff like restaurant servers be paid much less.
Conservative Leader Patrick Brown has long opposed improvements for working Ontarians. He voted for the anti-labour bill C-377 while he was a Harper MP, and voted for so-called right-to-work legislation – an attack on unionized workers. He stood alongside Tim Hudak when their party announced the Ontario Conservative plan to cut 100,000 jobs, and his latest move is to fight against raising the minimum wage to $15.
"We came so close, this week, to a healthier number of vacation days, paid sick days and more stability for those in unstable jobs," said Horwath. "I'm disappointed that Wynne and the Conservatives don't support those things, but I won't give up on these commitments. If the NDP has to win an election to make these improvements a reality, that's what I'll fight to do."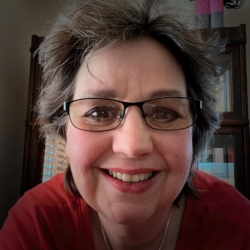 Latest posts by Brenda Stockton
(see all)