Aug 16, 2017 @ 08:15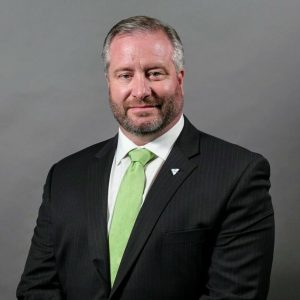 Even though the Legislature is not currently sitting in Queen's Park, I am proud to say that my NDP colleagues and I continue to work hard for all Ontarians. Just a quick look at the headlines will show you that summer recess is not all about festivals, fairs and other events. Those are just a means for us to get out and talk face to face with our constituents and hear first-hand what your concerns are. And with all the outstanding events I've been attending in Algoma-Manitoulin this summer, I have enjoyed talking with an incredible number of constituents.
Those of you who follow the news regularly will know that the government has finally decided that it's time to update some of Ontario's labour laws. The current ones have not really seen any change in decades, so it's about time! New Democrats have made improving these laws a high priority. Change is necessary because our jobs, workplaces and the economy have undergone incredible changes. Few would argue with the statement that here in Ontario today, work is less stable. Jobs don't last a lifetime like they used to. Less stable work — like part-time and contract work — is quickly on the rise. Since Kathleen Wynne became premier, the number of people working more than one part-time job has shot up 20 per cent. Unfortunately so many workers don't have even the most basic workplace benefits. Now is the time to do something about this.
For a decade and a half, Kathleen Wynne and the Liberals turned their backs on everyday workers and their families, refusing to update workplace laws. Now, just before an impending election, Kathleen Wynne has put forward a new labour bill, but it falls far short of what's really needed. She has shown that she seems to lack practical real-life experience and therefore a genuine comprehension of how much workplaces have changed, and how much the laws need to catch up.
You will recall that way back in early 2016 the NDP committed to raising the minimum wage in this province to $15 an hour. Since that time, the NDP has been proud to join together with the advocacy groups and unions that led the unrelenting push for this wage increase. This combined push resulted in the Changing Workplaces Review which kicked off a long overdue discussion which was supposed to recognize how work has changed in Ontario. Sadly, it didn't. Now, the proposed changes to the Labour Relations and Employment Standards Acts just aren't good enough and fall far short of what is required to address today's needs.
The NDP has been touring the whole province to hear feedback on the government's proposed bill. It's clear the bill fails to give temporary, part-time and contract workers more stability — and fails many other workers in other ways. The changes the Liberals have now put on the table fall short of levelling the playing field for those workers. The bill is riddled with inconsistencies, giving some rights to some, but not to others.
NDP Leader Andrea Horwath recently wrote in the Toronto Star that our party intends to amend the bill to give workers, including part-time workers, more access to paid sick and personal emergency days. We believe that workers shouldn't have to accumulate five years of seniority to get additional vacation days.
Our amendments would make it easier for workers to exercise their right to choose to form a union – which is a ticket to job stability. The government must make it easier to form a union and negotiate a fair first contract. For years the Wynne Liberals have ignored the need to create more stability for families in this new contract, part-time and short-term gig economy.
In Andrea's letter she also committed to fight for the provisions in a long-standing NDP bill that would give survivors of domestic violence access to more paid leave for medical treatment, to connect with victims' services, relocate to a safe home and to participate in legal proceedings.
Ontario's New Democrats have been raising these issues in the legislature and in our communities for years. Fighting for working people is who we are; and always have been. We'll continue to fight to raise employment standards, give workers the protections they need and build stability for Ontario businesses and Ontario families alike.
When we return to the legislature we look forward to putting submitting these significant amendments that will actually make a difference in the day-to-day lives of Ontario families and the many workers that have come forward to ask for better over the last few weeks.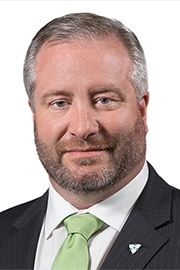 Latest posts by Mike Mantha
(see all)