Aug 14, 2017 @ 05:18
At 4:38 a.m. it was tweeted by OPP that Hwy 17 was Open.
Aug 14, 2017 @ 01:46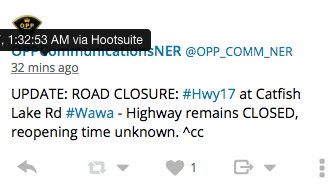 Highway 17 about 15 kilometres north of Wawa is closed at this time (1:45 p.m). It was closed at 10:49 p.m. in order to allow firefighters to extinguish a structure fire.
A barricade has been set up at the Junction of Hwy 101 and 17 preventing traffic from going north, and in White River.
OPP officers are at the scene.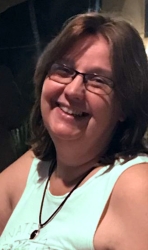 Latest posts by Brenda Stockton
(see all)