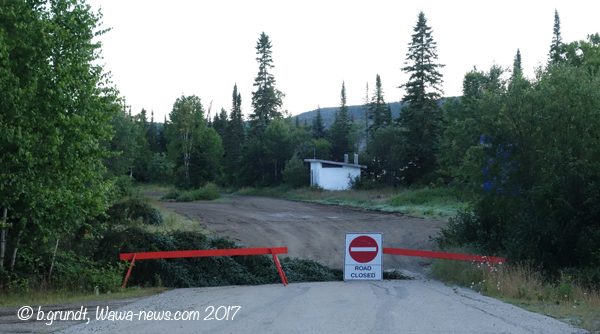 The Municipality of Wawa has closed William Teddy Park effective Tuesday, August 8, 2017.
This beautiful area has a long history in Wawa, not only as the spot where gold was found by William Teddy, but also as a RV Park operated by the Rotary Club of Wawa, and now a place to launch your boat and watch sunsets over Wawa. Over the years, the Municipality has put up posts to protect the grassy meadow from four-wheelers looking to razz about, and maintained it as a rustic park. This summer a vinyl bench appeared, offering a place to sit and watch sunsets.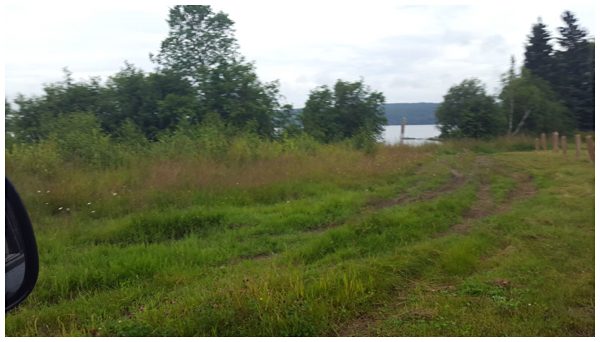 The Municipality was informed Tuesday morning that an unidentified RV had dumped raw septage into Wawa Lake. Superior East OPP were informed of the incident, and an investigation is underway.
This is Wawa's source of drinking water, and this incident has put the water supply at risk. The Municipality of Wawa in the interest of protecting the water supply, has closed William Teddy Park to all users at this time. The boat launch at the creek is no longer accessible.
The probability is that this was not a 'local' that defiled our water supply – but a tourist. It would be hard to believe that a 'local' would do such a disgusting act.
However, the residents of Wawa and area do not have clean hands in this. For many years, some residents have been cleaning up William Teddy Park… household garbage, dog feces, lawn/garden waste. Quite a few drivers have taken advantage of the solitude to razz about, donuts and mud bogging, tearing up the grass and leaving deep ruts.
This is the second spot to be gated/barricaded in the Municipality as a response to wanton destruction and waste disposal. The first was Surluga Road about 10/15 years ago in direct response to the amount of household garbage and furnishings that had been dumped along the road.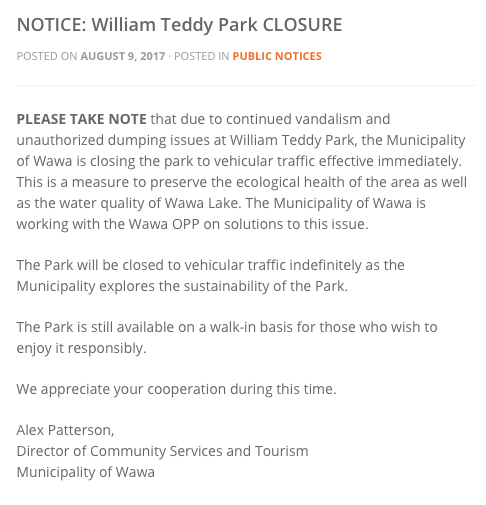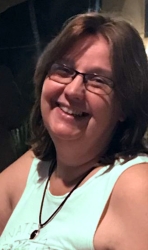 Latest posts by Brenda Stockton
(see all)