Jun 14, 2018 @ 08:21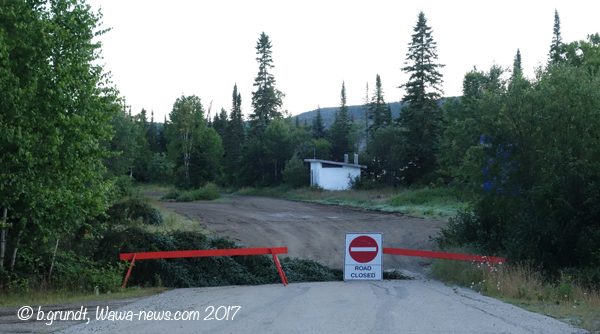 Many Wawa residents were shocked last August when William Teddy Park was closed. The increasing vandalism, littering and finally, the coupe de grace – the dumping of blackwater, sewage into our water supply, dictated that the easiest, cheapest thing to do was to barricade and close the park.
This pretty little spot where William Teddy and his wife, Louise Towab/Neganigijok discovered gold during a picnic in 1897, has always been a beautiful piece of property. It spent time in the early 60's and 70's as a campground, and the Rotary Club of Wawa managed it.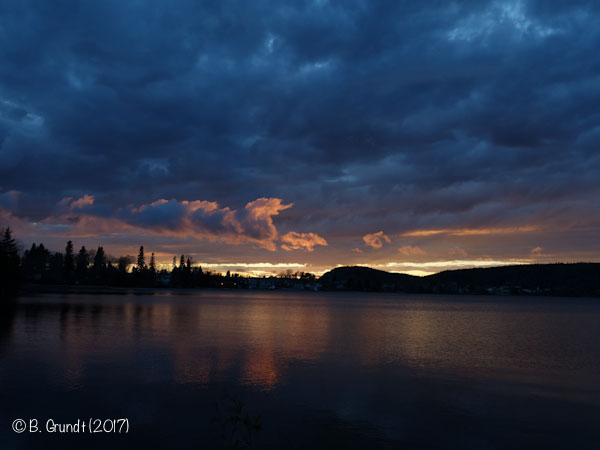 This spot has so much potential. The bench that was left there last year so that people could sit in comfort and admire the sunsets over Wawa, or watch the loons cruise the bay has disappeared. Instead there are two deep ruts, where I can imagine someone backed up so they could sit on the tailgate.
The rock outcrops were a favourite spot to sit with our daughter eating a sandwich overlooking Wawa Lake, a cool breeze blowing away the mosquitos.
Many photos have been taken from William Teddy Park of the Northern Lights. On a good night, they are visible over town, and over the mine hill. There is little light pollution there, allowing for great photography.
There was even a pow wow held there once in the meadow. Saying it again – a beautiful spot with so much potential. I'm sure that there are many, many residents of Wawa that have similar remembrances of family experiences there.
But today, things are different. Carelessness and callousness has brought destruction to William Teddy. Despite the posts that were installed to protect some of the area from drivers looking to discover just how good their four-wheel drive is, and mud bog, destroying the grass. Litterers, dump their household garbage, garden waste, and grass clippings to rot in piles. The most popular drink in town must be Tim's coffee as they are sprinkled in many little spots, careless markers of disrespect (even though there is no garbage receptable, take your empty cup home).
Council discussed some of the problems at Tuesday's Planning Meeting. There is a dilemma facing Council and the Town. This is a great spot, no dispute – but maintenance costs. A discussion was begun by Councillor Tait about the problems, costs, and keeping the park open. Staff can write reports and make reccomendations, but in the end Council must make a decision and give direction as to what they wish to have happen.
Mayor Ron Rody and Councillor Tait made the decision to meet with Alex Patterson, Thursday morning to see first hand the property.
Wawa-news went out Tuesday night with a camera, and captured these visible problems:
In the end, there will be a report written that will detail all the issues at the park and possible solutions. Council will receive the report, and make decisions. Money is sure to play a large part in this discussion and eventual decisions.
In the meantime, if you see someone destroying public property, dumping on public lands, call the police. Protect your investment in your community.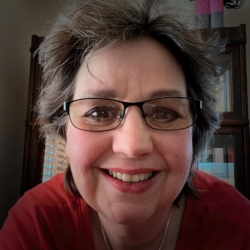 Latest posts by Brenda Stockton
(see all)