On Sunday, July 16, 2017 at approximately 8:40 am, officers from the Greenstone Detachment of the Ontario Provincial Police (OPP) along with Greenstone Fire Service and Superior North Emergency Medical Service (EMS) responded to a motor vehicle collision between a car and a motorcycle on Highway 11 at Kenogamisis Dam Road.
Investigation had determined that a black car was travelling eastbound on Highway 11 while a group of four motorcyclists had been travelling westbound. The eastbound black car impacted with the westbound motorcycle at the head of the group.
The male driver of the motorcycle was transported to Geraldton District Hospital by EMS with serious injuries and subsequently taken to the Thunder Bay Regional Health Sciences Centre.
The driver of the black car fled the scene into the bushes.
Staff Sergeant Kenneth Mantey of Thunder Bay OPP Highway Safety Division (HSD) attended the scene with OPP Technical Traffic Collision Investigators (TTCI). Also dispatched to assist with the search for the driver of the black car were OPP Northwest Regions Emergency Response Team (ERT) and K9 unit.
As a result of this incident Highway 11 was closed at Geraldton, Ontario, and Longlac, Ontario between 9:00 am and 6:00 pm.
Thanks to help from a motorist who called in a sighting Bradley LARSEN, 22 years of age, from Geraldton, Ontario was arrested and charged with the following offences.
Dangerous Operation of a Motor Vehicle Causing Bodily Harm contrary to section 249(3) of the Criminal Code
Driving While Ability Impaired by Alcohol Causing Bodily Harm contrary to section 255(2) of the Criminal Code
Exceed 80 Milligrams of Blood Alcohol/motor vehicle/Causing Accident with Bodily Harm contrary to section 255(2.1) of the Criminal Code
Fail to Stop at Scene of Accident Involving Bodily Harm contrary to section 252(1.2) of the Criminal Code
He is to appear in the Ontario Court of Justice in Thunder Bay by video from the Greenstone OPP detachment on July 17, 2017 for a bail hearing.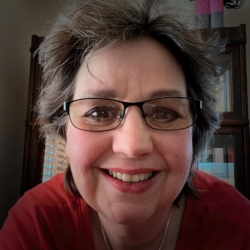 Latest posts by Brenda Stockton
(see all)