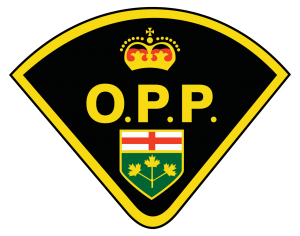 On July 1, 2017, the East Algoma Ontario Provincial Police (OPP) members received numerous calls pertaining to an intoxicated male acting in an aggressive manner.
The first call was from a local establishment on Hillside Drive South in Elliot Lake. The male had been denied entry by staff at that location and police were called. However, the male left prior to police arrival.
The second call was from a residence on Mississauga Avenue in Elliot Lake. The male was now at this residence bothering the homeowner. Police attended and arrested the male. Michael BUTTON (FULLER), 44 years of age, from Elliot Lake, was charged with:
Being intoxicated in a public place, contrary to section 31(4) of the Liquor License Act (LLA)
The accused was lodged and released in the morning when sober.

The Ontario Provincial Police (OPP) provide policing services throughout Ontario. Our officers are responsible for policing over one million square kilometres of land and waterways. They provide frontline policing services to more than 320 Ontario municipalities and patrol over 126,000 kilometres of provincial roadways.

Latest posts by Ontario Provincial Police (see all)