May 26, 2017 @ 07:45
Yesterday, May 25th, 2017, Rayonier Advanced Materials Inc. and Tembec Inc. announced an agreement in which Rayonier Advanced Materials will acquire Tembec, creating a company with "leading and complementary positions in key high purity cellulose end-uses and diversified earning streams from packaging, paper, high-yield pulp and forest products businesses. With its expanded geographic reach, enhanced R&D capabilities and broader, more flexible asset base, the combined company will offer customers exceptional product breadth across the spectrum of high purity cellulose products and create additional growth opportunities in packaging and forest products."
Both Boards of Directors unanimously approved the agreement.
Arrangements have been made for Tembec shareholders to receive either (i) C$4.05 in cash or (ii) 0.2302 of a share of Rayonier Advanced Materials common stock, for each Tembec common share. The media release explained that "These elections are subject to proration to ensure that no more than 63% of the aggregate Tembec shares shall receive the cash consideration and no more than 37% will receive the stock consideration. The purchase price of approximately US$807 million, including the assumption of US$487 million of debt net of cash, represents a multiple of 4.6 times LTM pro forma EBITDA after expected synergies or 6.3 times before synergies. For Tembec shareholders, the purchase price per share represents a 37% premium to its closing price on May 24, 2017."
Rayonier Advanced Materials Inc. expects to retain Canadian headquarters in Montreal, Québec and a presence in Ontario, and continue all Tembec operations. The Company will also proceed with Tembec's recently announced four-year investment plan for its Québec facilities and make additional investments in other key facilities and operations to further enhance the Company's growth potential and competitiveness.
Tembec currently employs 1,648 employees in Quebec and 1,131 in Ontario (2016 Fiscal year). Tembec operates two softwood sawmills in Quebec (Béarn and La Sarre) and four softwood sawmills in Ontario (Cochrane, Hearst, Kapuskasing and Chapleau). Tembec in Chapleau currently produces 135 million board feet of 'random' lumber. Tembec operates one hardwood sawmill in Huntsville, Ontario. All of these mills also create wood chips, sawdust and shavings which are used by pulp mills, wood pellet producers, engineered panel manufacturers and niche product manufacturers.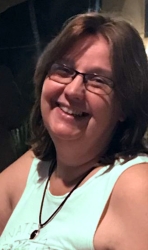 Latest posts by Brenda Stockton
(see all)