On May 26, 2017, at approximately 10:20 a.m. members of the Marathon Ontario Provincial Police (OPP) responded to a single motor vehicle collision east of Marathon on Highway 17, near Dunk Lake.
A single motor vehicle, a small 4 door car travelling eastbound, lost control and rolled coming to rest in the north side ditch. Emergency services including the Marathon Fire Department and Superior North Emergency Medical Services (EMS) attended the scene to assist the three vehicle occupants.
The rear passenger, Santosh GUPTA, an 82-year-old female of Schreiber, ON was pronounced dead at the scene. The driver, a 59 year old female and passenger, a 59-year-old male both of Schreiber, ON were transported by EMS to a local medical facility for their injuries sustained in the collision. Marathon Victim Services attended the local hospital to assist the injured male and female.
The highway was closed for a short period of time and is now opened to one lane while the OPP Technical Traffic Collision Investigation unit (TTCI) conduct their investigation. Motorists are asked to use caution and expect some delays while traveling in this area.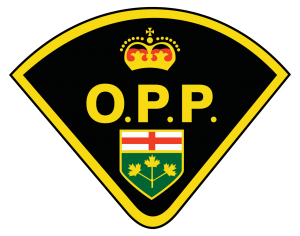 About the Ontario Provincial Police (OPP) - The Ontario Provincial Police is one of North America's largest deployed police services with more than 6,200 uniformed officers, 3,100 civilian employees and 800 Auxiliary officers. They provide essential services that ensure the safety and security of the people of the Province of Ontario.