May 18, 2017 @ 12:47
Premier Kathleen Wynne issued this statement at 1:17 p.m., May 18, 2017.
"As Premier, I will always defend Ontario workers and businesses by fighting for free trade. Growing a healthy Ontario-U.S. trade relationship is good for both economies. We see this decision as an opportunity to look at how NAFTA could potentially be improved to make the agreement even more effective for the people of Ontario, our workers and businesses.
Ontario and our U.S. neighbours don't just "trade" — we build things together. Our businesses' supply chains and operations are deeply integrated.
Our relationship is unique, and mutually beneficial. Ontario is the number one customer of 20 U.S. states and the second-largest of eight more. Nearly 9 million U.S. jobs depend on trade and investment with Canada, so we are confident these strong, integrated relationships will continue.
It is important that the way we trade keeps pace with the way we do business. And our government is committed to defending Ontario's interests and strengthening our business relationships with the U.S.
We are not satisfied to take a wait-and-see approach when it comes to any renegotiation of NAFTA. Our government has and will continue to take action by working closely with the federal government and our provincial counterparts to ensure Ontario's interests are front and centre in trade discussions. At the same time, I continue to travel to the U.S. to meet with governors, legislators and businesses in those states that have strong trading partnerships with our province.
We are also working in Washington, DC and in state capitals across the U.S. to address issues that could affect Ontario-U.S. trade and to ensure that our province's interests are well-represented. To that end, we have retained legal experts, experts in legislative processes and trade advisors to support our ongoing efforts led by Ministers Chan and Duguid, as well as Monique Smith, Ontario's Representative in Washington.
In particular, I am keenly aware of the value John Gero will bring as special advisor on trade to Ontario. Mr. Gero's expertise in trade negotiations is a strong foundation for the strategic advice he provides to help us anticipate and prepare for the realities of tomorrow, and ensure we continue to advance Ontario's interests at the federal level and in trade with the U.S.
Together, we are fighting for Ontario workers and businesses by advocating for free trade, which creates good jobs for our people and keeps the province competitive in a global economy. Expanding and diversifying our trade relationships is also key to our ongoing economic success.
We all share a commitment to helping our businesses thrive, growing the economy and creating jobs. Free trade with the U.S. means good jobs for the people of Ontario, and I will continue to stand up on their behalf every time."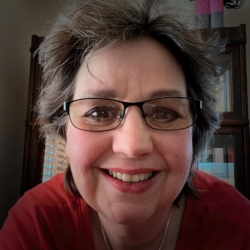 Latest posts by Brenda Stockton
(see all)