Apr 28, 2017 @ 11:41
Showing how out of touch she is with Ontario families, Kathleen Wynne's budget fails to undo the damage she has done to affordability for people, or the services they count on.
"What's clear from this budget is that Ontarians waiting for a $15 minimum wage will have to wait for a change in government," said NDP Leader Andrea Horwath. "The 85 per cent of Ontarians that want a public hydro system and reform that will get their bills down, and keep them down – they'll have to wait for a change in government. And the vast majority of the 2.2 million Ontarians without a drug plan won't get the help they need until after the election."
The Wynne government's 2017-18 budget, released Thursday, ignores Ontarians who have been feeling the squeeze caused by high prices for hydro, housing, medication and so much more.
"This budget doesn't even come close to undoing the damage Kathleen Wynne and her Liberals have done over the last 14 years," said Horwath.
While providing drug coverage for children is necessary, the OHIP+ program leaves millions of people without coverage. One-third of all working Ontarians have no prescription drug coverage. Horwath has presented a universal Pharmacare program, which will provide prescription drug coverage to all Ontarians.
The budget commits to even further privatization of Hydro One, even though the budget shows Ontario is already losing $1.2 billion in annual revenue as a result of the privatization so far – money that used to pay for schools, hospitals and more. Horwath has presented a plan to bring bills down by 30 per cent and bring Hydro One back into public ownership.
Hospital funding falls more than $300 million short of what hospitals say they need. Pinning hospital funding down to annual inflation – two per cent – the budget won't begin to reverse the damage of Wynne's fired nurses, cancelled surgeries and overcrowded ERs.
The budget ignores badly needed reforms to employment laws, overlooking the long-overdue Changing Workplaces Review and failing to implement a $15 minimum wage.
With 300 schools on the chopping block today, there is no commitment in the budget to stop closing schools. A $4.6 million slash to special education across 15 school boards will go ahead, according to the budget.
The budget continues to ignore the province's responsibility for operating costs for transit, and does nothing to make transit better, or more affordable for students and working families. The NDP has committed to a 50-per-cent funding agreement along with its municipal partners.
The budget does only the bare minimum to meet previous, already inadequate promises on early learning and child care.
"Kathleen Wynne watched the price of housing skyrocket while subsidized housing stock was allowed to crumble and be shut down. She sold off Hydro One without the consent of its owners – the people of Ontario – while denying that skyrocketing hydro bills were a problem for people. And she sat by while family after family, young person after young person, struggled under the weight of growing personal debt," said Horwath.
"Hospitals have suffered through nine years of cuts and four years of frozen budgets. As a result, there are at least 250 patients in hallways and closets instead of proper hospital rooms.
"Kathleen Wynne just doesn't get that people are being squeezed, and the services they count on are at a tipping point. Now is the time for big ideas, and a big priority shift to put people back at the centre of government.
"With this budget, it's clear Ontario won't even get to undo any of the damage done by Kathleen Wynne – let alone move ahead to a brighter future for Ontario people."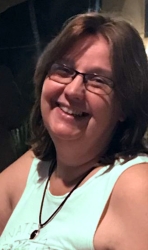 Latest posts by Brenda Stockton
(see all)