Apr 10, 2017 @ 15:34
3:32 PM EDT Monday 10 April 2017
Freezing Rain Warnings:
Sault Ste. Marie – St. Joseph Island
North Bay – Powassan – Mattawa
West Nipissing – French River
Blind River – Thessalon
Espanola – Killarney
Manitoulin Island
Greater Sudbury and vicinity
Persons in or near this area should be on the lookout for adverse weather conditions and take necessary safety precautions. Watch for updated statements.
Freezing rain warning in effect for:
Searchmont – Montreal River Harbour – Batchawana Bay
New Liskeard – Temagami
Kirkland Lake – Englehart
Elliot Lake – Ranger Lake
Gogama – Foleyet
Some freezing rain is likely late this afternoon and early evening as temperatures fall below the freezing mark.
The freezing rain is expected to become patchy this evening. However, another area of freezing rain is expected to move into the region later overnight and persist into Tuesday morning.
Take extra care when walking or driving in affected areas. Slow down driving in slippery conditions. Watch for taillights ahead and maintain a safe following distance.
Freezing rain warnings are issued when rain falling in sub-zero temperatures creates ice build-up and icy surfaces.
Freezing rain warning ended for:
Agawa – Lake Superior Park
Chapleau – Missinaibi Lake
Special weather statement ended for:
Sault Ste. Marie – St. Joseph Island
Blind River – Thessalon
Espanola – Killarney
Manitoulin Island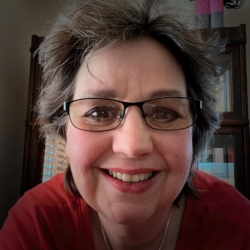 Latest posts by Brenda Stockton
(see all)