Mar 30, 2017 @ 16:31
Argo Gold Inc. has entered into a mining claim acquisition agreement with 2362516 Ontario Inc. pursuant to which Argo Gold can acquire a 100% interest in certain mineral claims located in the Mishibishu Lake Area and St. Germain Township of the Sault St. Marie Mining District in exchange for an aggregate of 250,000 common shares of the Company. The acquisition of the mineral claims is subject to receipt of regulatory approval and the common shares issuable thereunder will be subject to a statutory hold period of four months and one day from the date of issuance.
The Mishi Lake Gold Project is comprised of 3 mineral claims; one is in the Mishibishu Lake Area and two are in St. Germain Township covering 656 hectares located on the eastern central portion of the Mishibishu Deformation Zone in the Mishibishu Lake Greenstone Belt. The Mishi Lake Gold Project is located 40 kilometres west of Wawa, Ontario, 10 kilometres east of Wesdome's open pit Mishi Mine and 5 kilometres east of the past producing Magnacon Gold Mine.
In addition to the acquired claims, Argo Gold has also staked two small claims in the Mishibishu Lake Area adjacent to the acquired claims. The two additional claims have been staked to cover open portions of the Mishibushu Deformation Zone.
The newly acquired claims and staked claims are adjacent and east of the Wesdome Lease which contain several historical gold prospects (Discovery, Hollinger, Amichi, Northwest Prospects). The Mishibishu Deformation Zone extends onto the Argo Gold claims and is estimated to be 1.5 kilometres wide over a strike length of 2.5 kilometers on the Argo Gold property. In 2011, extensive stripping of the Mishi North gold occurrence indicated the presence of highly deformed and altered mafic metavolcanics containing foliation parallel quartz veins as well as late fissure-filling quartz veins. Three grab samples indicated variable gold tenor (pyritic argillite: 0.002 g/t Au; quartz-sericite-fuchsite-pyrite: 0.06 g/t Au; quartz-ankerite-pyrite vein: 75 g/t Au; source AFRI file: 20000006614 Ministry of Northern Development and Mines). No channel sampling has been completed on the vein system.
Argo Gold believes follow-up exploration activity is warranted at the Mishi Lake Gold Project.
The Company has not yet completed the work necessary to verify the past exploration results and since some of these results are historical in nature and some results predate National Instrument 43-101 ("NI 43-101") standards. In addition, a qualified person has not completed sufficient work to verify these historical results. The technical information in this news release has been prepared in accordance with the Canadian regulatory requirements set out in NI 43-101 and reviewed and approved by Delio Tortosa, P.Eng., a "Qualified Person" as defined by NI 43-101 and a Technical Advisor for Argo Gold.
In addition, Argo Gold has also granted an aggregate of 400,000 options to purchase common shares of the Company exercisable at a price of $0.18 per share and expiring on March 30, 2020 to consultants of the Corporation. The common shares issuable upon exercise of the options are subject to a four-month hold period from the original date of grant.

Argo Gold's Rockstar Property is located 50 kilometres north-northeast of Wawa in north central Ontario, close to established transportation routes and infrastructure with two significant gold prospects: the Rockstar Prospect and the Tracanelli Prospect. There are a number of additional gold showings on the property that have not received the same level of recent exploration (Old Cabin Lake Occurrence, Mother's Day Occurrence, Bankfield Occurrence). The Rockstar Gold Property is easily accessible along the Goudreau Road, forest access roads and trails, and is located 10 km east of Richmont Mine's Island Gold Deposit.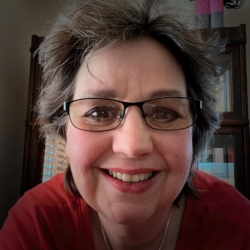 Latest posts by Brenda Stockton
(see all)