Ontario Premier Kathleen Wynne and Michigan Governor Rick Snyder released a joint statement following their meeting today in Detroit:
"Ontario and Michigan are strong partners with deeply integrated economies. Today, we discussed how we will continue to work together to advance our shared priority to create jobs and grow our economies.
Ontario is Michigan's top customer worldwide, with nearly $21 billion (US) in exports in 2016. Some 259,000 Michigan jobs are supported by trade and investment with Canada, more than 91% of which is with Ontario.
We are building on a strong, collaborative foundation — including our first-ever Memorandum of Understanding on auto manufacturing, stewardship of the Great Lakes, and supporting the completion of the new Gordie Howe International Bridge, which will increase efficiency and create jobs in both the short- and long-term.
We look forward to co-hosting the next Conference of Great Lakes and St. Lawrence Governors and Premiers Leadership Summit this fall in Windsor and Detroit. Together with our fellow governors and the Premier of Quebec, this event will reaffirm the importance of healthy Great Lakes to our environment, economy, and society.
We are particularly eager to review the progress of the Conference's Economic Task Force, which focuses on the regional economy. And we anticipate, as well, updates from the Aquatic Invasive Species Task Force and the Regional Maritime Entity.
Today we also reflected on progress achieved through last summer's automotive MOU. We are advancing our ability to develop new cutting-edge automotive technologies and improve the efficiency and reliability of our supply chains. Continuing our strong partnership and ensuring a seamless flow of materials between our regions is key to both Ontario and Michigan.
We remain steadfastly committed to ensuring businesses on both sides of the border thrive, and to improving the lives of people in communities across Ontario and Michigan."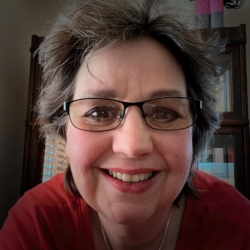 Latest posts by Brenda Stockton
(see all)