Red Lake OPP are again reminding both motorists and fisherman using ice roads and ice access points to use extreme caution. A warning was given by Red Lake OPP to stay off the ice on St. Paul's Bay (Red Lake) due to reports of thin ice.
However, despite this warning people are still attempting to access the ice. Once such person drove their vehicle onto the ice and partially broke through. The driver was not injured and the vehicle will be removed. Red Lake OPP is asking people to stay off the ice on St. Paul's Bay, due to unsafe ice conditions.   Police are also reminding people to use extreme caution and ensure ice conditions are checked before attempting to access all ice on waterways especially in the spring thaw.
Mar 9, 2017 @ 00:36
On Wednesday, March 8, 2017, the Red Lake OPP investigated two separate incidents where a motor vehicle broke through the ice on Red Lake. Also 24 hours earlier the Red Lake OPP received a report of a snow machine breaking through the ice.
The vehicles did not break through the ice entirely and the members of the public involved in all three incidents were not injured. However, police are urging the public to not drive a motor vehicle on the ice road at St. Paul's Bay or on the ice road between Red Lake and Rahill Beach and to use caution while being on the frozen waterway of Red Lake.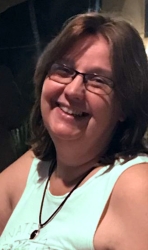 Latest posts by Brenda Stockton
(see all)