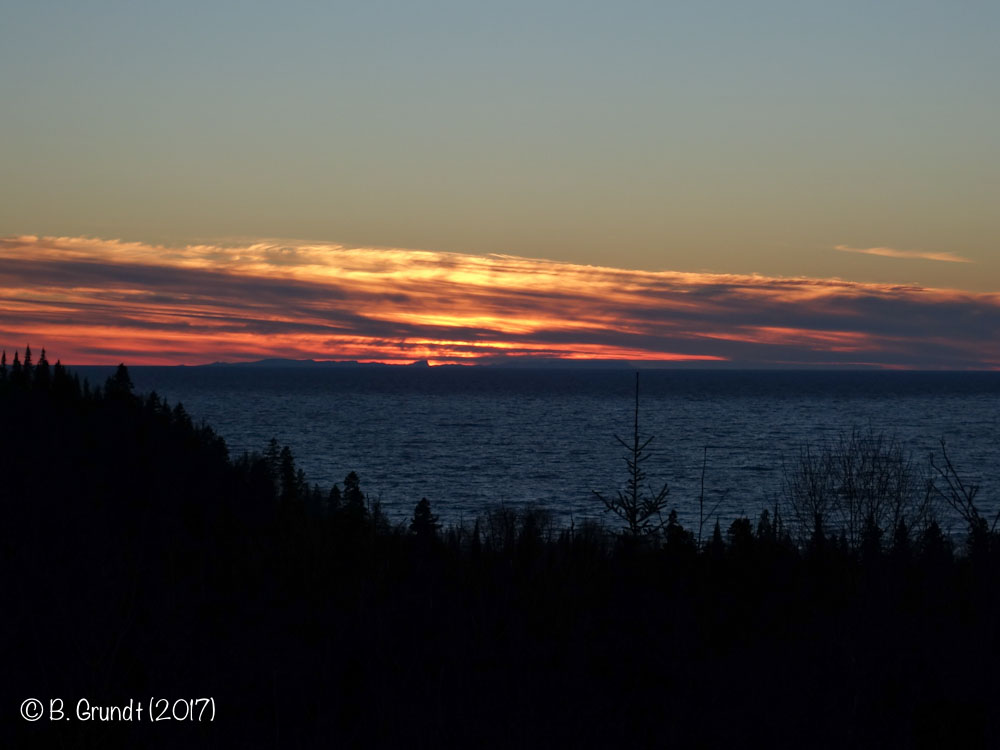 It is always a gamble at sunset. Will there be clouds, not enough to obscure the setting sun, but enough to catch the rays and glow? Do I have enough time to get to a good spot?
Last night I was a little late getting to the Michipicoten Bay Lookout on the Harbour Road. Maybe 5 minutes earlier and the sky would have been brighter. But I did grab a few photos in the chill of the setting sun, and then headed to Sandy Beach. I was actually on my way down to Michipicoten FIrst Nation for the Candidate's Night, but the timing was pretty close to enjoy the sunset on the way there.
Better than the sunset though was the waves, trapped under the shredded ice floes. The ice worked to mute the wave action, but in such a way that the waves were fascinating to watch. It was really neat to watch, and if I hadn't a prior commitment, I would have walked down and tried to capture it on video.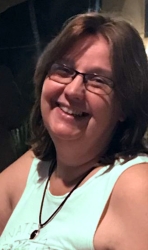 Latest posts by Brenda Stockton
(see all)