In June 2016, the Algoma District School Board approved placing Sir James Dunn Public School under Accommodation Review. Public consultation is a vital step and requires input from a range of school and community members. The intent of the public consultation is to include the full involvement of an informed, local community.
The first Public Information Meeting will be held Wednesday, March 1, 2017 at 6:30 p.m. in the Sir James Dunn Public School Library. Light refreshments will be served and representatives from the School Board will be present.
The review for Sir James Dunn Public School will focus on the possibility of school closure, accommodating the JK-8 program and students currently housed at Sir James Dunn Public School as a JK-12 facility on the Michipicoten High School site.
All parents, staff, students and community members are invited to attend and comments and questions are encouraged. For further information please visit www.adsb.on.ca/community.
Members of the SJD Accomodation Review Committee are:
Robin Maj (School Council Chair)
Amanda Gauthier (Community Member)
Mayor Ron Rody (Municipal Representative)
Petar Kusic (School Principal)
Patty Bernath (School Staff Member), and
Joe Maurice (Superintendent of Education)
Sir James Dunn Public School was first opened in February of 1950, and began as a four room school. Five years later, the school had expanded into a twenty room school, because Wawa was growing. The school bears the name Sir James Dunn, recognizing the important role that Dunn played in the rescue of the Helen Ore Mine, growth of Wawa and his 20-year presidency and proprietorship of Algoma Steel. In April of 1974, Sir James Dunn Public School burnt to the ground. The students and staff then had to share space with the students of all the other schools until September of 1975 when the new school was completed. The official opening of the new Sir James Dunn Public School occurred on December 6th, 1975.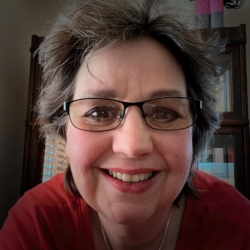 Latest posts by Brenda Stockton
(see all)