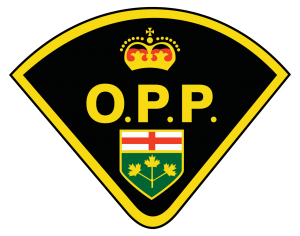 Six recent snowmobile deaths have led the Ontario Provincial Police (OPP) and the Ontario Federation of Snowmobile Clubs (OFSC) to strongly urge snowmobilers to stop taking unnecessary risks while riding.    
The latest series of incidents brings to 13 the number of snowmobile fatalities this winter, compared to eight deaths at this point last season.  OPP investigators are linking the fatalities to riding on unsafe ice, speeding, loss of control, alcohol use and driver inattention, confirming that driver behaviours continue to cause otherwise preventable snowmobile deaths.   
The Superior East Wawa Detachment of the OPP would like to remind snowmobile enthusiasts of their responsibilities and due diligence when venturing out. 
Remember:
Check the weather before heading out.

Everyone requires a helmet that meets the standards. 

Obey speed limits and the road and trail signs. 

Snowmobiles may not be operated at a greater rate of speed than:

50 km/h – on snowmobile trails

50 km/h – on roads where the speed limit is over 50 km/h

20 km/h – on roads where the speed limit is 50 km/h or less

20 km/h – in any public park or exhibition grounds

Avoid driving on frozen water. If you must, please check the ice conditions prior.

Many fatalities involve snowmobiles breaking through the ice or driving into open water.

Anytime you travel on ice, you put yourself and your passengers at risk.

Wear a buoyant snowmobile suit, carry ice picks and make sure they are available to you.

Exposure to extreme cold can lead to frostbite and hypothermia.

Always tell someone where you are going, your exact route and your expected time of return.

You should never travel alone and always be prepared for the unexpected.

Use caution at railway and road crossings. 

Always remain on the right-hand side of the trail.

At night, drive at a reduced speed and avoid travelling faster than the beam your headlight can shine ahead.

A rigid tow-bar must be used when towing a sled or similar device behind a snowmobile.

Drive within your ability.
The OPP and OFSC remind the snowmobile community that family members can positively influence those who take unnecessary risks on a snowmobile. If you suspect that a loved one's snowmobiling behaviour is placing them at risk, speak up and remind them how important it is to you and your family that they make it home safely after every ride.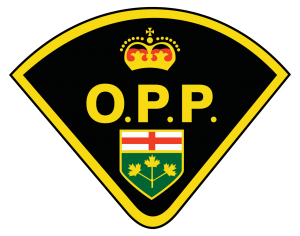 About the Ontario Provincial Police (OPP) - The Ontario Provincial Police is one of North America's largest deployed police services with more than 6,200 uniformed officers, 3,100 civilian employees and 800 Auxiliary officers. They provide essential services that ensure the safety and security of the people of the Province of Ontario.