Muncipal Council is holding a Regular Council Meeting tonight Tuesday, February 7, 2017 in Council Chambers
at 6:00 p.m.
Of interest on the Agenda is the resolution to fill the Council Vacancy, and declare a new Council member; and to approve the funding application submission to NOHFC for the Wawa Goose Monument.
Tonight council has on the agenda:
Approve council Minutes
Accept Recommendation and Appoint a Chair, Emergency Management Program Committee
Accept Resignation from the Community Development Committee – Ms. Colleen Glanville
Approve Donation – Rotary Club of Wawa, 35th Annual Rotary Radio Auction, Saturday, April 22, 2017
Approve Donation – Wawa Special Events Committee, Winter Carnival Scavenger Hunt
Receive Heritage Committee Minutes, Community Development Committee Minutes, Community Well-Being Fund Committee Minutes, and Police Services Board Minutes
Receive O.P.P. Fourth Quarter Report
Appoint Community Representative to the Police Services Board
Approve Request for Snow Clearing – Wawa Ice Fishing Derby Inc.
Council will also receive the following Staff Information Reports:
(a) AP 2017-01: Monthly Report for November and December, 2016
(b) AP 2017-02: Drag Race Committee of Council
(c) CAO 2017-01: Monthly Report for December 2016
(d) CAO 2017-02: Capital Budget for 2017
(e) CC 2017-01: Appointment of Chair, Emergency Management Program
(f) CS 2017-02: Monthly Report for December 2016
(g) JM 2017-01: Monthly Report for December 2016
Council is expected to:
Approve Accounts – January 2017 (resolution)
Approve 2017 Capital Budget (resolution)
Approve Write Off of Taxes and Vesting of Property – Roll # 5776 000 00716600 0000 (resolution)
Annual Statement of Remuneration and Expenses for Municipal Council and Boards (resolution)
Council will also discuss Ranked Balloting
The following bylaws will be read tonight:
By-Law No. 3004-17 – to enter into a Tenancy Agreement with Ms. Vicki Imbeault respecting the lease of a Residential Apartment situated at 96 Broadway Avenue, Upper Floor, Wawa, Ontario.
By-Law No. 3005-17 – to confirm the proceedings of Council at its meeting held on the 7th day of February, 2017.
By-Law No. 3006-17 – to repeal By-Law Nos. 2634-13 and 2801-14, being by-laws to enter into an agreement with Great Lakes Power Limited, doing Business as (DBA) Brookfield ("Brookfield"), Wawa Hydro Operations, granting Brookfield a licence to construct and maintain a bridge over Catfish Creek on Steephill Dam Road, and to use and maintain the Steephill Dam Road.
By-Law No. 3007-17 – to permit on and off-street parking for disabled persons.
By-Law No. 3008-17 – to establish and appoint the Northern Nationals Drag Race Committee for the Municipality of Wawa.
By-Law No. 3009-17 – to fill a vacancy in the office of a member of Council for the Municipality of Wawa.
BL 3009-17 Appt Weitzel to Council (vacant position)
By-Law No. 3010-17 – to authorize the Municipality of Wawa to enter into an agreement with Luskville Dragway Company Limited for facilitation and provision of services for the drag racing event to be held at the Wawa Municipal Airport.
By-Law No. 3011-17 – to authorize the Municipality of Wawa to enter into a Memorandum of Understanding with the Wawa Volunteer Firefighters Association for assisting and hosting the Northern National Drag Race event to be held at the Wawa Municipal Airport.
By-law No. 3012-17 – to enter into an Ontario Community Environment Fund Agreement with the Ministry of the Environment and Climate Change for the Sandy Beach Boardwalk Project.
By-Law No. 3013-17 – to establish and appoint a Community Development Committee for the Municipality of Wawa. BL 3013-17 CDC Repeals 2971-16
In Camera, Council has two matters to discuss:
Legal Issue (1 Item): Code of Conduct Complaint 2016-01 Update – advice that is subject to solicitor-client privilege, including communications necessary for that purpose (Municipal Act, c.25, s.239 (2) (f))
Legal Issue (1 Item): Offer to Purchase Property – proposed or pending acquisition or disposition of land by the municipality or local board (Municipal Act, c.25, s.239 (2) (c))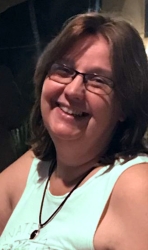 Latest posts by Brenda Stockton
(see all)