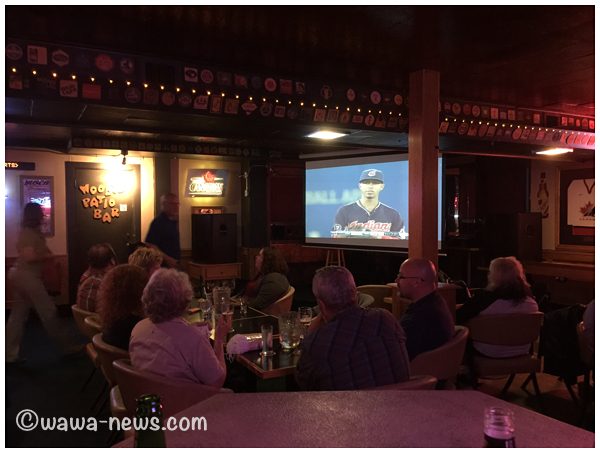 The long-awaited episode of Still Standing "Wawa" aired last night. To the delight of many in the Lakeview for Pete Zedlacher's hosting of the public screening – there were joyful remembrances and many a laugh. The fears of those who participated in the filming were put aside, as Jonny Harris and his crew treated Wawa well.
The evening really began when Pete took the stage and began a minor roast, CBC was generous with their swag. Peter asked trivia questions of the crowd in order to win one of those treasured items. He also explained how Wawa got involved in this project and suggestions were made for them to come back, Hawk Junction next, and the Mission in the third year…
…and then it was time!
The show began, and normally one would say that the "house" was quiet — but not this time. Still Standing/Jonny Harris and his crew chose a number of Wawaites. Some highlights…
The Goose, our angel with outstretched wings! –  "#duckfacegoosehump!" for $350,000 Jonny would bondo and spray paint her!
Brenda Grundt, journalist – Wawa's #1/only 24 hour news team – and the team is Brenda!
Young's General Store – The MNR and the confiscation and eventual release of "Henrietta, the transgendered Moose".
Spike Mills, drinking Chaga Tea and saying to Jonny, "Would you like to see my Vagina?"
George Karasek "Beaver Man" – dynamite expert & "Beaver doesn't eat man!"
Hitchikers, of course, were targeted, and Petar Kusic "MHS", his grads racing to the highway to be the first to get out of town! The Big Bird Inn as an important stop as one made the pilgrimage from the Lakeview to the Wawa Motor Inn on a Friday/Saturday nite. It continued with the crowd laughing at every joke.
It was a fine balance that they struck between the heartache of a dwindling town and the blows that have been struck and continue to fall. The joys and blessings, the northern lights from the shores of Wawa Lake, growing up without the rat race of cities; diving into Lake Superior, all that we treasure. As Pete said at the end, "It's a love letter to my town."
The crowd enjoyed the show… and everyone faded out of the bar still laughing.
#WawaJoy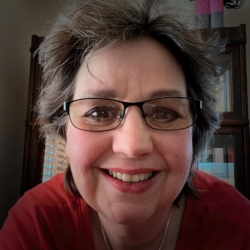 Latest posts by Brenda Stockton
(see all)