Jan 4, 2014 @ 23:11
Nestor''s story began in Port Arthur, now Thunder Bay, where he was born to Doris and Nicholas on July 15, 1921.  His parents were entrepreneurs who worked at various enterprises during the depression years, while raising Nestor, his brother Lawrence and sisters, Stella, Margaret, Pauline, Elsie and Virginia.  Nestor lived in Beardmore just prior to and after World War II.  It was while stationed in Trenton with the Air Force during the war, that he met a pretty, young woman selling admission tickets at the local theatre.  Taking a chance, he asked her out; and later married Ruth Helen Rosenplot in December 1943 while on Christmas leave.  After he was discharged from the Air Force they moved to Beardmore where he built the Crestwind Hotel which still stands there today at 225 Main Street.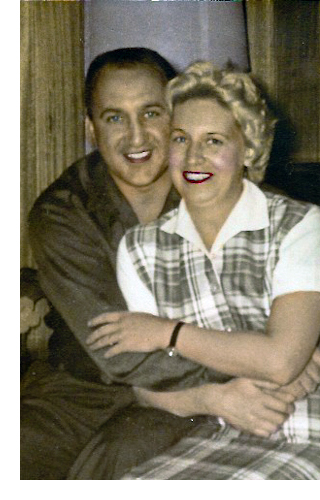 Around 1947/48 Nestor and Ruth moved their young family to Nipigon where Nestor built the Plaza Theatre which opened in 1948 and closed in 2000.  It was while there that Nestor''s sister Elsie Yeoman advised him that Wawa was growing and really needed a theatre.  After taking the train to Wawa to investigate, he decided not to go ahead with any plans for Wawa at that time, and remained in Nipigon for a while longer.
In 1951, after his brother-in-law John McMillan joined him in a construction firm, they both invested in a Tiger Moth airplane and during that summer of 1951, Nestor flew back to Wawa to explore the possibility of building a theatre there.  The Royal Canadian Legion on Broadway Avenue had a vacant lot adjacent to their building which they agreed to sell to Nestor.  In 1952, he began building, and in February 1953, the Roxy Theatre opened with its first movie, The African Queen, starring Humphrey Bogart and Katharine Hepburn.  The Roxy opened up a whole new world for the residents of Wawa and is fondly remembered by all those who flocked to the matinees and late-night shows.
Because building supplies were difficult to secure and steel was scarce after the war, Nestor, out of necessity, established Noralgo Building Supplies, located on leased land near the Sinter Plant and railway station.  He brought in all supplies by rail, and later began manufacturing his own cinder blocks.  He contracted with Algoma Ore Division to build four or five houses for the company, as the town was growing quickly and housing was scarce.  He also built numerous other homes upon request.  Dick and Ken worked at Noralgo, but Bernie, being too young, was given jobs like pulling nails out of boards and stacking lumber.  Nestor apparently always kept his boys working at something.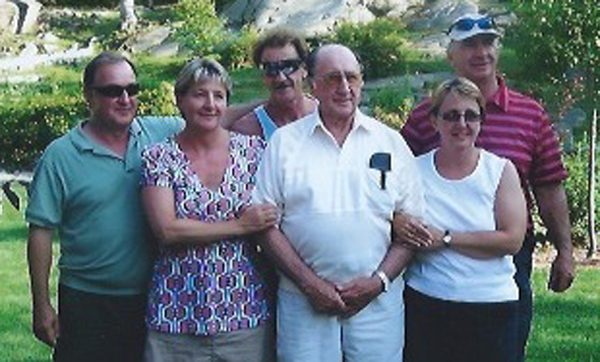 Early in the 1950's, the Erechook family lived in a small house on Toronto Avenue.  By this time, they had six children; Kenneth, Richard, Linda, Bernie, Beth and Deborah.  When the theatre''s upper apartment was completed, the family moved into a more comfortable living space and the kids all have wonderful memories of playing in the theatre and the main lobby.  The apartment, however, soon proved to be too small to house so many children, so Nestor and Ken Richardson met with Algoma Steel management to acquire three lots on Hillcrest Avenue on which to build homes.  Building their homes next door to one another, they remained very good friends, with the Erechooks moving into their new house at 26 Hillcrest Avenue in 1960.
At the same time, Nestor began building his rental block at 65 Broadway, along with the Mel-Ere Motor Hotel (later the Big Bird)  on Mission Road, and Yeoman's Recreation Centre and Pool Room on Broadway Avenue (now the Embassy Restaurant location).  The rental block has housed many different businesses over the years.  He was fortunate to have met and hired Frank Shelby who turned out to be his right-hand man in all of this construction.  Frank eventually moved his family to Sault Ste. Marie, where he operated a very successful trucking company.
Harry Melnek, a second cousin of Nestor's, assisted in acquiring the property on which the Mel-Ere, and the Shell station (now the Subway location) were built, and they were partners for awhile.  The Erechook family also operated a car/ motorcycle/snowmobile dealership as well as a full-service gas station.
Some of Ruth and Nestor''s friends were Bill and Millie Roberts, Mel and Marie Phillips and Ken and Bernice Richardson.  He curled many years with Harold Paul as his skip.  He remains a member of the Royal Canadian Legion and is also the longest living member of the Masonic Lodge.  Nestor, along with Roy James and Tillio Berdusco, earned the distinction of Honorary Lifetime Member of the Michipicoten Golf Club due to extensive volunteer work during the construction of the golf course in the early 1960s.  Nestor volunteered the use of his heavy equipment, supplied a large amount of materials and spent countless hours working on the course.
Nestor remembers flying his plane to Toronto with Reeve Hugh Ferguson and local businessman Al Turcott.  They landed at Billy Bishop Airport on Toronto Island and went to the Parliament Buildings to meet with Government officials concerning the completion of the highway into Wawa.  On one occasion Napoleon Dubreuil urgently required parts for the Dubreuilville Mill''s equipment and machinery, and Nestor flew to the rescue with whatever was needed.
Co-founder of Coutu Gold Mines, located near Gamatagama Lake approximately 10 km. south of Red Rock Lake along Highway 17, Nestor still holds shares in the company.  He was also involved in diamond drilling and had an x-ray diamond drilling rig on Lonely Lake, near Kabenung Lake west of Wawa. He flew many trips into remote lakes for diamond drilling, often taking he took his boys.  They would stay for a camping trip until he returned for them.  Every July 1st for many years, he would fly his plane over Wawa Lake so Bart Kraan could parachute out for the enjoyment of the onlookers on the ground.
He hired many Wawa townspeople over the years and made many friends.  When the children were grown and married, Ruth and Nestor eventually sold the house on Hillcrest to Elmer Diak, then lived at 18 Queen Street while building a home on Wawa Lake, now owned by the McKenzie family.  Although Ruth passed away in 1986, Nestor kept busy with various projects, at his happiest when building some form of structure.  Later on, he enjoyed puttering in his shop, building furniture for his kids and grandkids, leaving them a part of himself to always remember.
Nestor has celebrated his 92nd birthday and looks forward to his 93rd, as he continues to be the head of a family that has grown in size over the years with 13 grandchildren and 17 great grandchildren as his legacy, residing across the country in Wawa, New Liskeard, Toronto, Burlington, Thunder Bay, and Calgary.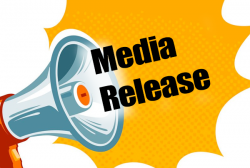 Latest posts by This Media Release
(see all)