Jun 2, 2008
Sir James Dunn School kicked off the Grandma Door project during the first week of May! Many parents and even some grandparents came in to help create a grandma door. In fact, the interest has spread and some parents are now creating their own doors!
Christy Reid and her mother Jill Ramsbottom came to school with Jill's grandson's Kif and Michael to help create their Grandma door. They enjoyed the project so much that Christy decided to make a door for her grandparents as well. She contacted an uncle to acquire some
information for the story. She e-mailed five questions and got a book of information, hand written as only a retired teacher could provide! Much of the information was new and the challenge became how to whittle down the facts into a very short story. The book of information will remain in Christy''s family, to be passed on through the years.
The Grandma Door Project highlights stories of grandmothers who live in and around the Wawa area. They are portrayed in many ways on the doors, but their legacy is keeping families connected.
This project is proudly supported by many local businesses including the Business Improvement Area, JJAM FM, Northern Credit Union, Royal Bank, and Superior Aggregates. Many volunteers have also been involved and the end result will be a fantastic community art display that will lead visitors and residents from the Visitor Centre into our downtown core on Broadway Avenue.
The display is set to open on June 21st in conjunction with the BIA Community Day.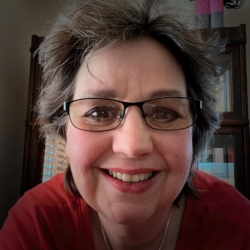 Latest posts by Brenda Stockton
(see all)