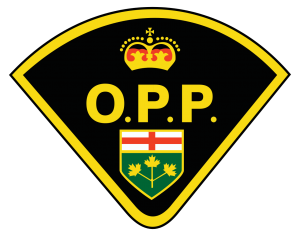 The Ontario Provincial Police (OPP) Nipigon Detachment have laid impaired driving and stunt driving charges after receiving a traffic complaint of an erratic driver.
On June 19, 2023, at approximately 8:40 p.m., members of the Nipigon OPP Detachment received a call for service regarding an erratic driver travelling westbound on Highway 17.
Nipigon OPP members patrolled and found the subject vehicle travelling at 160 Kilometers an hour.
As a result of the investigation, Miley ALLEN, 27-years-old of London, England, is charged with:
Operation While Impaired – Blood Alcohol Concentration (80 plus)
Adult Drive Motor Vehicle – Perform Stunt – Excessive Speed
A 90-day Administrative Driver's Licence Suspension (ADLS) and a 7-day Vehicle Impoundment was issued.
The OPP is committed to safety for all who utilize Ontario's roadways. Members of the public are urged to report Impaired Driving by calling 911 in emergency situations. Complaints of impaired, aggressive, or careless driving can also be made by calling 1-888-310-1122.
For more information on the consequences of drinking and driving, check out:
http://www.mto.gov.on.ca/english/safety/impaired-driving.shtml