Most of the Northeast Fire Region is under a high to extreme fire risk today.
Wawa 2 and Wawa 3 are currently burning to the northwest and to the southeast of the town of White River. Wawa 2 is just south of Crocker Lake and is at 105 ha and is not under control. Wawa 3 is 359 ha and is also not under control. Wawa 3 has consumed most of the Kakakiwibik Esker Conservation Reserve which is part of the Ontario Parks System.
It is forecasted that White River residents will experience smoke today, and increasing levels of smoke particulate in the air in the late afternoon. The most effective way to reduce exposure and avoid the ill effects of smoke is to stay indoors with windows and doors closed.
Wawa-news anticipates that if the hot weather continues a RFZ may be put into place in the Northeast Region.
Remember that by law, you need a fire permit to burn wood, brush, leaves and grass outside during the fire season (April 1 – October 31) unless you follow all the rules outlined below and:
conditions allow it to burn safely until extinguished
you take all necessary steps to tend, control and extinguish the fire
you are not having an open fire in a restricted fire zone
If you don't burn safely or burn material without a permit when one is needed, you can be fined and held responsible for the cost of putting out the fire and for any property damage.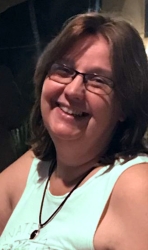 Latest posts by Brenda Stockton
(see all)