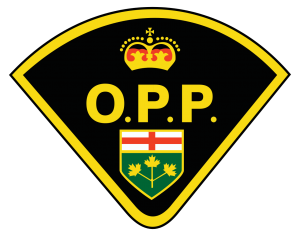 On May 20, 2023, the East Algoma Ontario Provincial Police (OPP) arrested a person in relation to previously reported disturbances at a residence on Village Crescent, Serpent River First Nation.
On April 23, 2023, police were called to a family dispute at a residence on Village Crescent. The complaint reported an unwelcome family member was intoxicated by drugs causing damage to property. Police attended but the person had already left on foot. Patrols were made with negative results. Subsequently, an arrest warrant was issued.
On May 10, 2023, police were called again to the same residence regarding another disturbance. The intoxicated family member kicked in the door, later damaged a vehicle, then threatened and assaulted another family member.
Zachary PELLETIER, 27 years-old, of Serpent River First Nation was charged with:
Assault
Uttering threats – cause death or bodily harm
Mischief under $5000 (two counts)
Break and enter – commit indictable offence
The accused is scheduled to appear before the Ontario Court of Justice in Blind River on June 1, 2023.