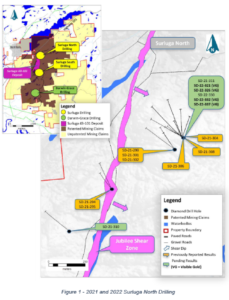 Red Pine Exploration Inc. is pleased to provide an update on its 2022 Phase 1 drilling campaign which is progressing faster and with greater efficiency than planned. In the first two months of this year, the program has completed over 7,680 meters of drilling, or approximately 30% of the 25,000 meters planned from period January to July 2022.
Drilling has been focused on resource expansion targets in the Surluga North and South area and has commenced drilling on the Grace-Darwin target, its first blue sky target within the defined program. Visual gold has been identified in 6 of the 12 holes (assays pending) completed at the Surluga North, South and in 3 holes in the Darwin-Grace targets.
At present, the Company has 1,203 assays pending at the lab, representing 32 holes that have either not been previously released or have been partially released. Assays from the Phase 1 program are expected to be received this month and continue thereafter on a regular basis.
"We remain encouraged with our focused and sustained drilling program below the existing Surluga and Minto Mine resource, validating our targeted approach (Figure 1 and 2).
In the Darwin-Grace Mine area, our current drilling has considerably expanded the footprint of the mineralized systems associated with the historic Darwin-Grace Mine. We have indications that the former mine is located at the intersection of at least three different shear zones, and we have observed indicators of gold mineralization in those three structures, including under the historic Darwin-Grace mine (Figure 3).
We have increased our workforce to expedite the processing of core. We have begun prioritizing our core logging within our key zones of interest, with shipping of samples to the lab twice a week to expedite the sample positioning into the labs' queue." explained Quentin Yarie, President and CEO of Red Pine Exploration.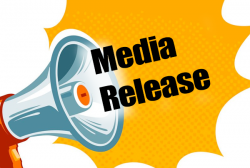 Latest posts by This Media Release
(see all)