The Ontario Seniors' Secretariat declares June is Seniors Month with the theme; "Stay safe, Stay in Touch".  "It is a time when we recognize the contributions that older adults have made in communities across our province".
Given the current circumstances, they are focusing on engaging and bringing seniors together virtually, rather than in person.
There are many ways to connect as we get through this pandemic together.  Some seniors' services and organizations continue to connect with their clients with wellness check phone calls.  Others drop activity packages off to keep their clients engaged at home in lieu of group activities.  Community organizations in Wawa have rallied together to reach out and identify seniors living alone so that so no one is left out. If you are a senior living alone and in need of referrals to any of these services, you may contact any of the community organisations that make up the Seniors Solution Council. The Seniors Solution Council is made up of agencies that work with seniors; Wawa Family Health Team, Wawa Goose Club, Canadian Red Cross, the Royal Canadian Legion and members of the community.
In the past, the Seniors Solution Council has celebrated with a Garden Party and this year would have been it's 15th annual.  We will certainly miss the food, fun and friendship of celebrating this event with the long-term care residents at the Lady Dunn Health Centre.
The Municipality of Wawa has declared June Seniors Month with a proclamation acknowledging the accomplishments of seniors in our town. Now that things are loosening up a little, the Red Hat Ladies will celebrate with a 'Social Distancing Lunch" meet-up in their vehicles at the Michipicoten Memorial Community Centre on June 25th from 12:30 to 1:30.
Wawa certainly has it's share of amazing seniors that have made many past contributions as well as current.  The vast majority of volunteers in our community are seniors.  They get involved and stay involved.  Thank you from the Seniors Solution Council.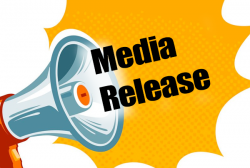 Latest posts by This Media Release
(see all)