As today's politicians move lock-step to appease big business, it's worth remembering not all benefits must slide toward corporations. CN Rail is a company forgetting that.
Examples abound that CN views those impeding maximum profit as a nuisance, regardless of legal right or argument. Carry this point forward – CN Rail recently made the highest quarterly profit in its 99-year history at $1.13 billion.
CN regularly delays its financial obligations while stacking income. Currently, it refuses to honour a 1906 agreement to maintain "perpetual" rail, vehicle and foot traffic over a bridge between Thunder Bay and Fort William First Nation. CN claims it needs only provide for their trains. Residents are left with a 10km detour between communities as CN lawyers push the case onto the Supreme Court.
For VIA Rail passengers using CN's network, the freight railroad treats them as lesser than the Chinese plastic it hauls. Continual shunting onto sidings means the trans-continental Canadian train has been over 40 hours late between Vancouver and Toronto in 2018.
Worse, VIA's management has capitulated to CN and will reduce The Canadian's summer schedule next year from three times a week to two. The ability of citizens and tourists to travel across Canada, which subsidized CN's rail lines, is diminished. Going from Northern Ontario by train for contract work down south, the safest form of winter travel is rail and I have lived those CN delays.
Elsewhere, CN Rail obstructs re-starting passenger service between Sault Ste. Marie and Hearst, on the former Algoma Central route. After the last passenger run in July 2015, the company refused to let remote property owners access their land by rail so as to winterize structures. Getting the picture that CN is a failed community partner?
We can respond to CN Rail in a way that will take more money from a railroad than an outlaw like Jesse James ever could – stock divestment. Those with shares in CN are condoning and profiting from the cases above – you can either direct CN to be a better community partner or take your money away. Corporations exist by our grace, not the other way around.
Chad Beharriell
Iron Bridge, ON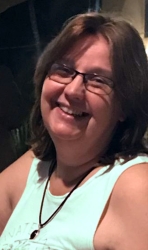 Latest posts by Brenda Stockton
(see all)