Sep 17, 2018 @ 16:11
NDP Deputy Leader Sara Singh says the legal community is deeply concerned about the precedent being set by Doug Ford's hasty use of the notwithstanding clause and called on Attorney General Caroline Mulroney to consider that concern after more than 400 legal professionals wrote Mulroney urging her to vote against Ford's bill.
"By convention, the "notwithstanding" clause is reserved for extraordinary circumstances only," said Singh. "Employing it to meddle in Toronto's municipal elections is a frivolous use of a tool that is meant to be used with great caution. Using the notwithstanding clause in this instance sets a frighteningly low bar for violating our constitutional rights in the future."
Singh and the NDP say Ford is using the notwithstanding clause to carry out a personal vendetta against Toronto city council – something Ford himself has made clear by repeatedly naming councillors he is targeting with cuts to the number of council seats. The clause – a very rarely used Section 33 of the Canadian Charter of Rights and Freedoms – was added to a bill that alters Toronto's city council and elections after the Superior Court ruled the first attempt to be unconstitutional.
Over the weekend, 400 legal professionals sent the Attorney General a letter urging her to vote against the use of the notwithstanding clause, saying: "The government is beholden to the highest law in the land, which is the constitution…. We expect the Attorney General of Ontario to value the role of the judiciary and the important check that the courts have on the impulses of the government."
"Does the Attorney General believe that the judiciary has a responsibility to act as a check on our government?" asked Singh. "If the government is willing to use the notwithstanding clause to attack Toronto now, where will the Attorney General draw the line?"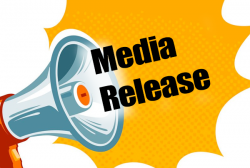 Latest posts by This Media Release
(see all)