Sep 17, 2018 @ 16:34
During question period Monday, the NDP's labour critic, Jamie West, said that by cancelling the minimum wage increase, Doug Ford is taking more than $2,000 a year out of the pocket of minimum wage earners.
West said that with that kind of financial strain being inflicted on workers, it's a shame that Doug Ford has been completely focused on his grudge-match against the City of Toronto during the September sitting of the legislature – including an all-night session in the early hours of Monday – and not the jobs and wages people need to build a better life.
"We could be at Queen's Park to take action on increasing the minimum wage or creating better conditions for all Ontario workers.  Instead, we are once again using our time and resources to debate a bill that violates Ontarians' rights and freedoms," said West, MPP for Sudbury.
"Why is slashing Toronto city council a more important to this government than the wages and well-being of workers across the province? "
Last week, Doug Ford's minister of labour penned an op-ed boasting about her government's plans to freeze the minimum wage at $14 an hour, cancelling the upcoming increase and ripping $2,000 a year out of the hands of the lowest-wage workers in the province.
"Hard working Ontarians should not have to continue to struggle in poverty because of a wage that has not kept pace with the cost of living," said West. "For Mr. Ford to cancel the promised minimum wage raise at all – and without a minute of debate or consultation – is wrong, and it's dragging Ontario backwards."
SOURCE – Jamie West, NDP Labour Critic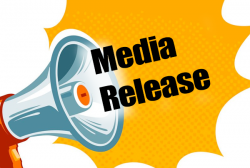 Latest posts by This Media Release
(see all)