OPP have tweeted that the highway is now open.
Aug 11, 2018 @ 08:00
Ontario511 has a little more information on the closure –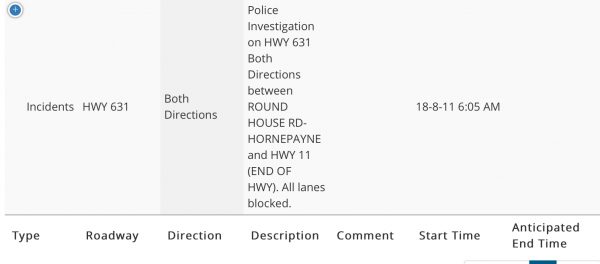 There has been nothing more from OPP. Some reports are that travel has been restricted on Hwy 631.
Aug 11, 2018 @ 06:20
OPP have tweeted –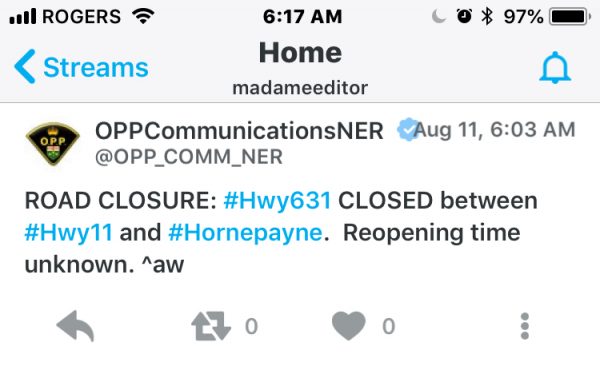 there were no other details and no media release. There has been an increased police presence on Hwy 631 since late last night.
Latest posts by Brenda Grundt (see all)