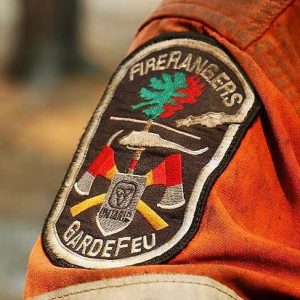 Ontario FireRangers (10:12 a.mm)
Parry Sound 33 remains out-of-control.
Ontario's FireRangers and crews from across North America, including the largest contingent ever assembled from Mexico are continuing there work across the province today.
#ParrySound33 is now listed at 8,224 hectares. Smoke drift may be visible in the areas north and northeast of the fire due to winds from the south, which could impact Hwy 69/400 and local communities.
Please call 511 for HWY closure information. #firerangers #forestfires #ontario
Ontario Provincial Police – Jul 30, 2018 @ 18:56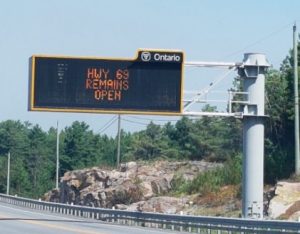 The Ministry of Natural Resources and Forestry (MNRF) continues to work diligently on Parry Sound Fire 33. For the most up-to-date information on the fire, please visit www.ontario.ca/page/forest-fires.
The Ontario Provincial Police (OPP) is assisting the MNRF in regards to public safety. The OPP is reminding the public that all waterways in the area are off limits. There is no access to the Key River, French River and the Pickerel River. Persons entering this area by boat or plane will be charged.
The OPP would also like to remind the public that flying drones within nine kilometers of a forest fire is not only prohibited but also dangerous as it interferes with the MNRF's efforts in fighting the fire. The fine for flying within this range can be up to $3000.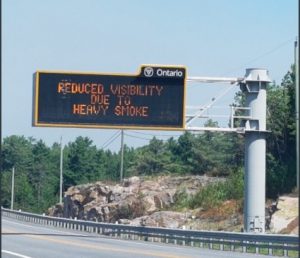 People travelling along highway 69 in the Key River and Henvey Inlet area, as well as Highway 64 in French River, will observe reduced visibility at times due to smoke. The OPP is reminding motorists to slow down and turn on your headlights as well as your taillights for increased visibility.
Forest fires are unpredictable and their size and movement can be affected by a number of factors in a short period of time.
The cause of the fire is not known and is being investigated by the MNRF.
For information about the fire situation: 705-564-6165
For media inquiries: 705-564-6156
For inquiries about French River Provincial Park restrictions: 705-857-1630 ext 224
For Parry Sound District information, including all calls related to the recommendation of these evacuations and alerts: 705-773-4218 or 705-564-7963
For updates on highway conditions, including closures, please call 5-1-1