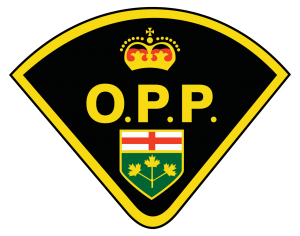 On June 20, 2018, at approximately 7:30 p.m., officers from the West Parry Sound Detachment of the Ontario Provincial Police (OPP) responded to a motor vehicle collision approximately a kilometre south of the Harris Lake Road in The Archipelago Township, Ontario.
The OPP investigation determined that a south bound vehicle crossed the centre line and clipped the rear wheels of a commercial motor vehicle. The vehicle then corrected the motion and headed towards the west side ditch. The driver then overcorrected again and came across the centre line in front of another north bound vehicle. As a result of the collision both vehicles ended up in the east side ditch.
The driver of the south bound vehicle, Alain LAMONTAGNE a 35-year-old male from Timmins, was killed in the crash. The two passengers in the south bound vehicle have been transported to hospital with serious injuries. The driver of the second vehicle was examined at the scene and released.
The investigation into the cause of the collision continues.