Jun 11, 2018 @ 07:37
Mine rescue volunteers from Tahoe Canada Timmins West & Bell Creek Mines did not earn the most silverware, but they did earned gold hard hats from Ontario Mine Rescue, a part of Workplace Safety North (WSN), as the overall winners of the 69th annual Provincial Competition in Matachewan, near Kirkland Lake, this week.
Vale Canada East Mines' rescue team, Sudbury District champions, took home three awards – Team Firefighting, Team First Aid, and second overall, but Tahoe Canada was presented the top award during the closing banquet Friday, June 8, in Kirkland Lake. Tahoe Canada won the Timmins District competition in Timmins in May. The Tahoe Canada rescue team consisted of: Capt. Adam Weagle, #2 Sylvain Falardeau, #3 Nick Schwehr, #4 Mat Johnson, Vice-capt. Pierre Gagne, #6 Rick Martin, and Briefing Officer Terry Roy.
Simone Hensher, mine rescue technician for Glencore, Sudbury Integrated Nickel Operations won the award for top technician. Hensher, the first woman to win the top technician award, placed third in last year's provincial competition.
During this week's event, seven teams from across Ontario, selected in district competitions, and one team from Ireland were evaluated on their knowledge, firefighting skills, first aid response, use of emergency equipment and decision-making ability under stress in an underground simulated emergency at Alamos Gold's Young-Davidson Mine.
During the two-day event, teams responded to a series of emergency incidents, including building a barricade and using high expansion foam to extinguish a mine fire; and using rope rescue rigging to assist an injured and unconscious miner approximately 80 feet down a mine shaft.
Mine rescue competitions, which started in 1950, are as much intensive learning opportunities as a chance to test emergency response capabilities. The competitions ensure that mine rescue volunteers across the province are trained to the same high standards.
Mine rescue team members, the backbone of Ontario Mine Rescue, are volunteer mine workers trained by Mine Rescue Officers to respond to all types of mine emergencies including fires, explosions and falls of ground.
Competing mine rescue teams represented K+S Windsor Salt Ojibway Mine (Southern District); Goldcorp Canada, Musselwhite Mine (Red Lake District); North American Palladium, Lac des Iles Mine (Thunder Bay & Algoma District); Tahoe Canada, Timmins West and Bell Creek Mines (Timmins District); Kirkland Lake Gold, Holt and Taylor Mines (Kirkland Lake District); KGHM (Onaping District); and Vale Canada Ltd., East Mines (Sudbury District).
Awards presented:
First overall – Tahoe Canada, Timmins West and Bell Creek Mines
Overall runner-up – Vale Canada East Mines Technicians – 1st Simone Hensher, Glencore Sudbury Integrated Nickel Operation
– 2nd Norm Gannon Jr., Kirkland Lake Gold, Macassa Mine
– 3rd Jean-Yves Dorion, Vale Canada East Mines
Team Firefighting – Vale Canada East Mines
Team First Aid – Vale Canada East Mines
John Guthrie Award (Special Equipment) – KGHM
Theory Exam Award – North American Palladium, Lac des Iles Mine
This year's competition was hosted by Alamos Gold Young-Davidson Mine. The event was sponsored by: Drager Safety; Technica Mining; Hard-Line; North American Palladium; T'NT Work & Rescue; Cementation; Komatsu; Tahoe Canada; DMC Mining Services; Epiroc; Miller Technology; Levitt Safety; G+ Plastics; Metso; Vipond Inc.; Alex MacIntyre and Associates; Goldbelt; The Bucket Shop; MacLean; Toromont, Matachewan First Nations; and Fountain Tire.
Ontario Mine Rescue is a part of Workplace Safety North, which provides products and services to promote workplace health and safety in the mining, forestry, and paper, printing and converting industries, as well as workplaces across Ontario.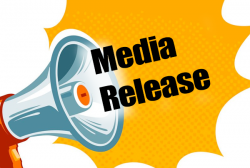 Latest posts by This Media Release
(see all)