May 5, 2018 @ 15:30
The Federation of Northern Ontario Municipalities (FONOM) and the Northwestern Ontario Municipal Association (NOMA) are pleased to announce that Premier Kathleen Wynne, PC Leader Doug Ford and NDP Leader Andrea Horwath will take part in a debate on Friday, May 11th at 11:30 am at the Charles W. Stockey Centre in the Town of Parry Sound. The debate will conclude the FONOM annual conference which kicks off Wednesday, May 9th at 12:45 pm.
This year's conference theme is Leading the Way Through Innovation and will feature Ken Coates, leading thinker on Canada's future and Canada Research Chair in Regional Innovation as the keynote speaker. The conference program will include workshops and information sessions on a number of topics including cyber security and privacy breaches, innovation in economic development, municipal-Indigenous collaboration, updates from Ontario Northland, understanding road liability, and financial planning, to name a few.
Running from May 9th to May 11th, the conference will be attended by Mayors, Councillors and senior municipal staff from across Northeastern Ontario. "The annual conference is a great opportunity for municipal officials and staff across the North to come together and have an opportunity to learn from each other as well as gain insight from a variety of information sessions and workshops," says Mayor Alan Spacek of Kapuskasing President of FONOM.
"We are also delighted to have the leaders of the three parties with seats in the Ontario Legislature commit to participating in a debate in conjunction with the FONOM conference. We look forward to asking tough questions and hearing their plans for Northern Ontario," continued Spacek. The format of the debate will allow the leaders to provide opening comments, answer questions delivered from the FONOM and NOMA Board members and debate each other on critical issues to Northern Ontario.
The conference venue is the Charles W. Stockey Centre, 2 Bay Street, Parry Sound. Approximately 250 delegates are expected for the conference.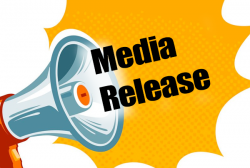 Latest posts by This Media Release
(see all)